American actress and comedian Anne Meara Stiller was a big name in her time. She happened to be one-half of the famous comedy pair Stiller and Meara. The other half was her husband, Jerry Stiller. They obviously didn't only make good TV together as their union produced actor, director, and producer Ben Stiller.
The actress and comedian was in a number of TV and onscreen productions in her time. Interestingly she didn't stop there as she became a playwright at some point. For her contributions to the entertainment industry, Meara was nominated for a total of four Emmy Awards and a Tony Award. She also bagged a Writers Guild Award for her work on the movie The Other Woman. With that in mind, here are some interesting facts about her.
1. Anne Meara Is A Virgo
Meara was born on September 20, 1929, in Brooklyn, New York. Her parents, Mary and Edward Joseph Meara, were both of Irish origin. The entire family was situated in Rockville Centre, New York, on Long Island. In an unfortunate twist of events, her mother committed suicide when Meara was 11 years old.
2. She Studied Acting At The Dramatic Workshop
When she was 18, Meara studied acting for a year at The New School's Dramatic Workshop and HB Studio in Manhattan. This was under the tutelage of Uta Hagen. Luckily for her, she landed a role the very next year. She was an actress in Summer Stock.
3. She Married Jerry Stiller In 1954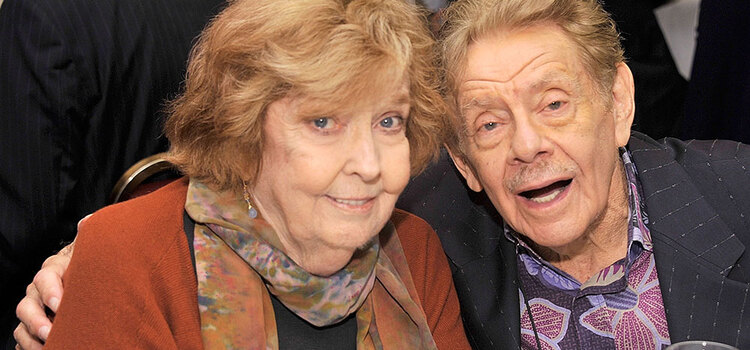 Before Meara met her husband, he was already an actor and entertainer. The pair met in 1953 and were married the very next year. It was upon her husband's recommendation that she decided to venture into comedy. In fact, she had never considered comedy before that. "Jerry started us being a comedy team," she explained. "He always thought I'd make an excellent comedy partner." After leaving the Chicago improvisational troupe, The Compass Players, the pair founded the comic duo Stiller and Meara. Needless to say, they were a hit, especially among New York's Upper West Siders.
While the couple remained together till her demise, Meara decided to leave the comedy duo in the 1970s. She went on to appear in numerous movies after that. A few of them include The Out-of-Towners, Fame, and Awakenings. Even more, she was in Reality Bites, which her son directed.
4. The Actress Created The Comedy "After-Play" In 1995
While she starred in many projects in her time, one of her great achievements was a creation of her own. The actress created the comedy After Play, which was later staged off-Broadway. Needless to say, this was just one of her many celebrated contributions to the industry.
5. Anne Meara Was An Advocate For Numerous Charitable Causes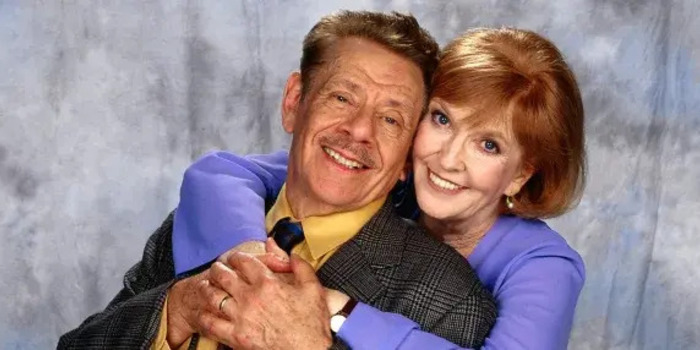 Anne Meara was part of various charitable causes during her lifetime. She was truly a kindhearted and socially aware individual. Some of the causes she supported include autism awareness and supporting actors in need. For the most part, she used her platform to promote positive change.
6. She Wrote About Her Real Life Experiences
Like many artists before her, Anne Meara used her life as inspiration for her work. This was evident in her New York-focused online blog "Mr. Beller's Neighborhood — New York City Stories". It was mostly about her mother's death and her childhood experiences at a Catholic boarding school in it.
7. Anne Meara Was Raised As A Roman Catholic
Seeing as she was raised in a conventional Irish home, it's no surprise that she was raised catholic. However, six years into her marriage, Meara converted to Judaism. She stated she did not convert at Stiller's urging, saying, "Catholicism was dead to me." Her conversion was taken seriously, and she studied the Jewish tradition so thoroughly that her Jewish-born husband joked, "Being married to Anne has made me more Jewish."
8. The Actress Was Known For Her Warm Personality
Meara was well respected in the entertainment industry. However, it wasn't just for her obvious talent but her general demeanor as well. Most people remember her as having a warm personality, quick wit, and sharp comedic timing. Altogether, her style of humor and stellar performances made her beloved by audiences.
9. Unfortunately, She Passed Away In 2015
Meara experienced many strokes throughout her life; sadly, she eventually succumbed to one. The actress passed away on May 23, 2015, at the age of 85, at her home in Manhattan. It's safe to say that she lived a full life.
10. Anne Meara And Her Spouse Raised Two Children
Anne Meara and her partner brought up two children, Amy Stiller and Ben Stiller. As mentioned earlier, Ben Stiller is a stand-up comedian, actor, and director from the United States. He was a part of the group of comedy actors that became known as the Frat Pack. The combined box office receipts of his films in Canada and the United States amount to over $2.6 billion, with each film grossing an average of $79 million. While she's not as famous as her brother, Amy Stiller is an accomplished actor in her own right.