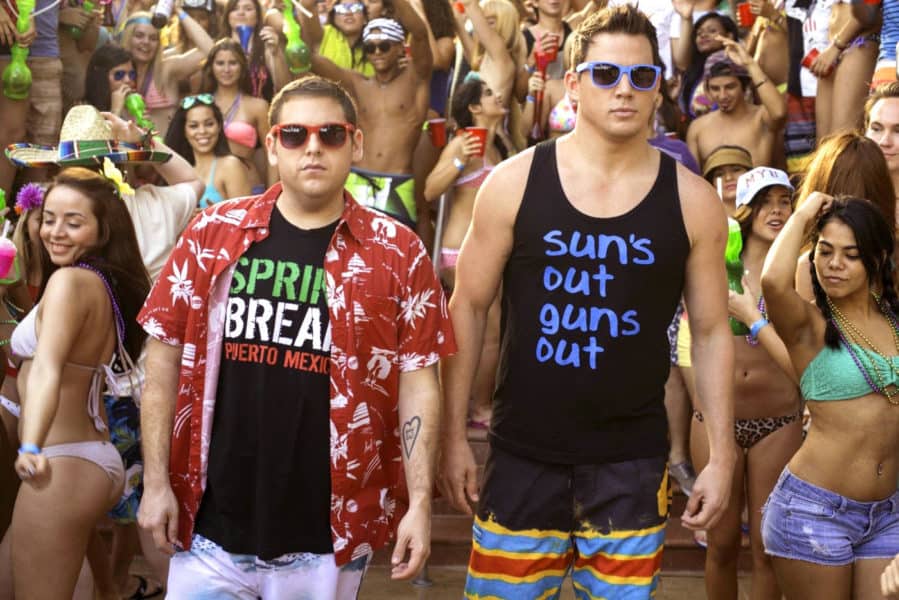 With August passing its autumnal torch to September, and with schools going back in session and the long line of prestige dramas trickling into a theater near you, the Summer months have officially come to an end. From its opening act in Avengers: Infinity War to its curtain call with the absentee Searching, Summer 2018 was undoubtedly one of the most successful blockbuster seasons in Hollywood history: both in terms of its financial gains (a thankful step up from recent, disappointing years) and in terms of its artistic quality.
But with the changing of the seasonal guard, it only seems appropriate to find sunshine where we can find it: if not on the big screen, than on the pint-sized ones in our living rooms. With nothing more than a lazy afternoon and a subscription fee, here's where you can find the last, dying light of summer at a streaming service near you.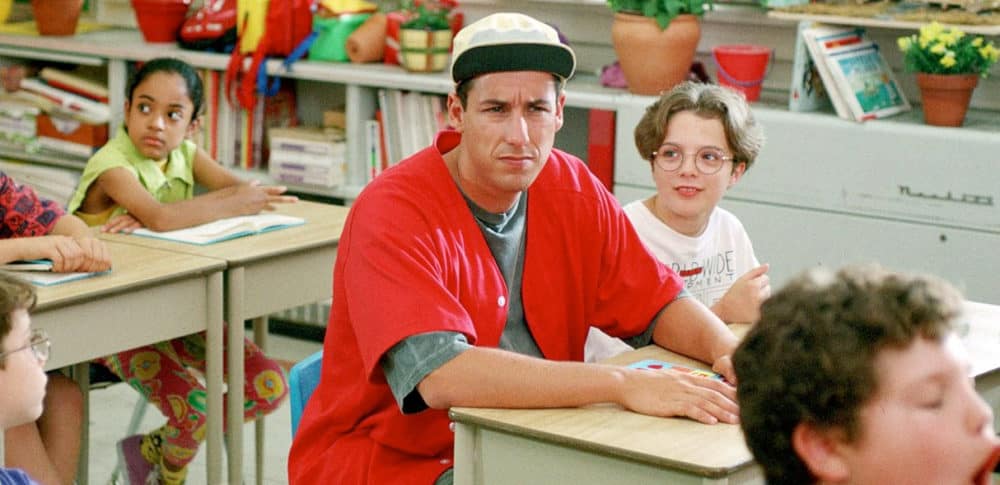 Billy Madison (1995) — The transitional months of August and September are perhaps most notable for being the time when children the country over go back to school after a few blissful months of Summer vacation. And while their parents raise a celebratory glass to finally have some time to themselves once more, their children drag their feet back to the familiar routine of reading, writing and arithmetic.
But nobody ever said that school couldn't also be fun. In this iconic 90's comedy, Adam Sandler plays the carefree son of a hotel mogul whose father, fearing that his beloved manbaby boy isn't cut out for the business world, vows to relinquish the company over to a slimy, corporate stooge that Sandler's character can't stand. In a desperate bid to win himself back into his father's good graces and "prove to Daddy that [he's] not a fool," he proposes to expeditiously work his way up from Kindergarten to Senior year of high school (in effect, all of the grades that his father bribed his teachers to let him pass). It's a raucous, over-the-top and side-splittingly hilarious comedy — far funnier than most — that somehow manages to recognize the importance of formal, challenging education as something other than the butt of a few well-timed jokes. It is available to stream on Hulu.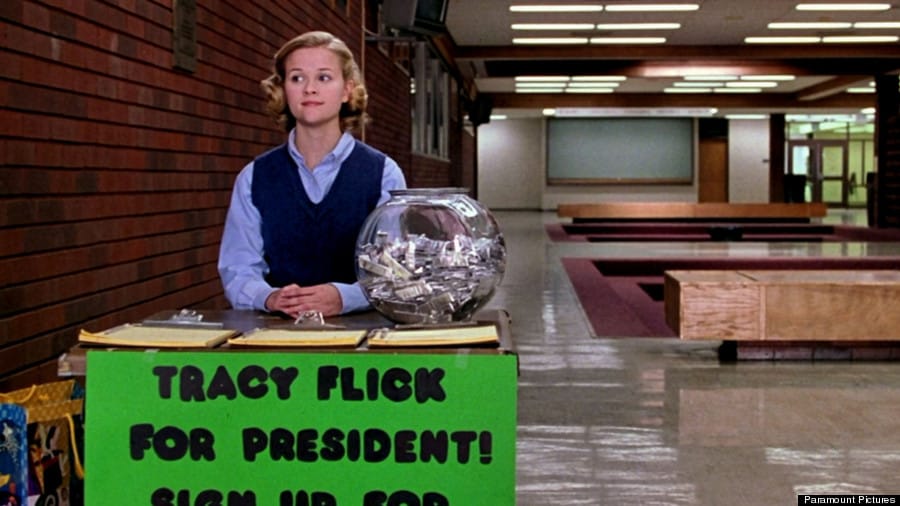 Election (1999) — Fall 2018 is more than just a time for young scholars to make their way back into the classroom, however (at least in America, that is). It's also the midterm elections: a time when the balance of political power in Washington can teetering just outside of Republican control and act as a direct repudiation, or acceptance, of the utterly jaw-dropping performance of Donald Trump in the Oval Office thus far.
Alexander Payne's Election was, perhaps, a movie ahead of its time when released at the dawn of the new millennium. Starring Reese Witherspoon as an insufferably perfect class presidential candidate — and Matthew Broderick as the work-a-day teacher that can't bring himself to "allow" her to win when she wins the popular vote by legitimate means — Election can't help but draw unnerving parallels to the 2016 presidential election: one in which the best woman for the job won the popular vote, but the last-minute interference of what should have otherwise been an impartial male authority figure threw the election to the less popular, less qualified candidate. Acting as both a viciously funny satire and a savage portrayal of fragile masculinity, its stature as an independent classic has, and will continue to, only appreciate with time. It is available to stream on Hulu.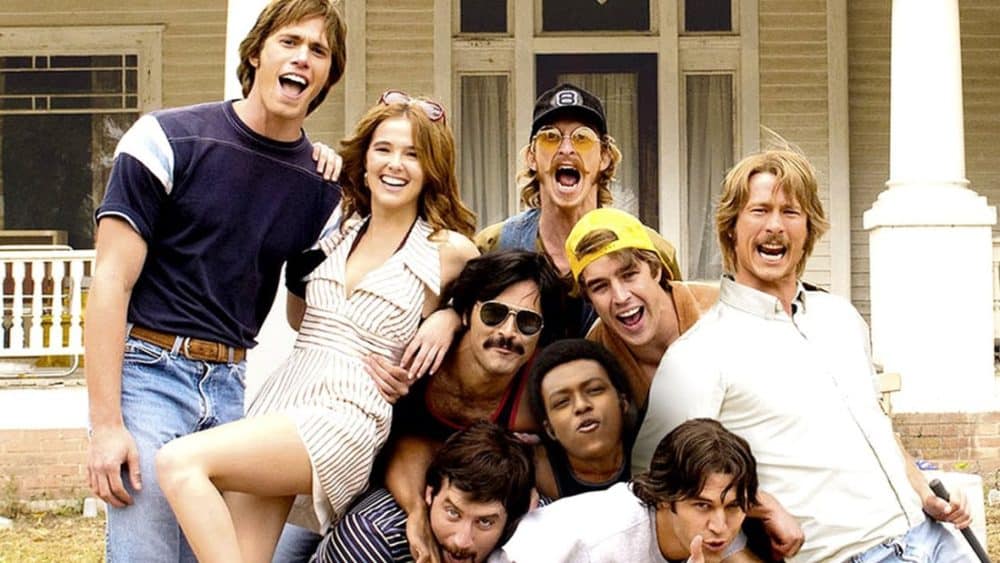 Everybody Wants Some!! (2016) — While I promise that this isn't just a list about back-to-school movies, I would be completely remiss if I didn't mention this under-appreciated, Linklater-helmed slice-of-life drama about college baseballers trying to cram in as much drinking, partying and hazing in the last days of Summer before class starts. It's basically Dazed and Confused (1993) but for college or Boyhood's (2014) spiritual successor, but even that is failing to do justice to the intensely unique and viscerally intimate experience that is watching this movie.
I am honestly astonished that this movie didn't connect better with audiences upon its initial release: at least, not in the same way that Linklater's other movies have before it. It's damned near the best movie to come out in 2016 and ranks among the most genuine narratives in all of cinema. If you haven't seen it already, check it out on Hulu.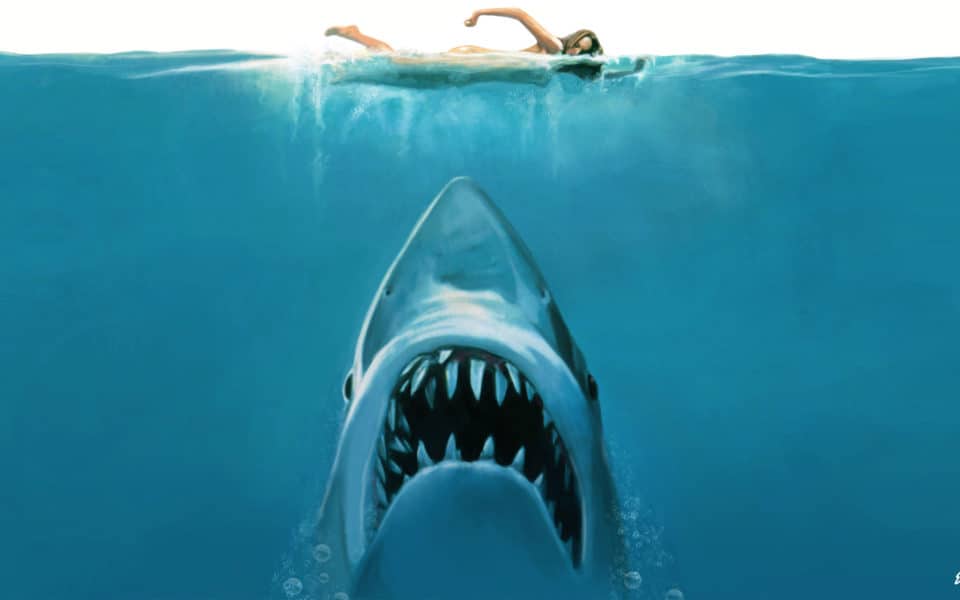 Jaws (1975) — No Summer movie list could possibly be complete without first paying homage to the ultimate fish-out-of-water tale. From its idyllic beaches to the ravenous hunger lying just beneath its placid surface, it's been scaring hapless movie goers out of the water for well over forty years and counting.
Given his storied and monolithic filmography, it's nearly impossible to pick a favorite Spielberg movie. I mean, how exactly do you choose between Schindler's List (1993) and Jurassic Park (1993), or Raiders of the Lost Ark (1981) and Minority Report (2002), or Saving Private Ryan (1998) and Lincoln (2012). I'll be damned if I rightly know, but I'd wager that Jaws, if not the outright best of the lot, is perhaps the most memorable. Even as the mechanical shark looks downright archaic when compared to the next-gen special effects that today's directors (including Spielberg himself) have at their disposal, no creature feature has yet to elicit the same spine-tingling terror nor rapturous sense of adventure as this beach-themed blockbuster. It is available to stream on Amazon.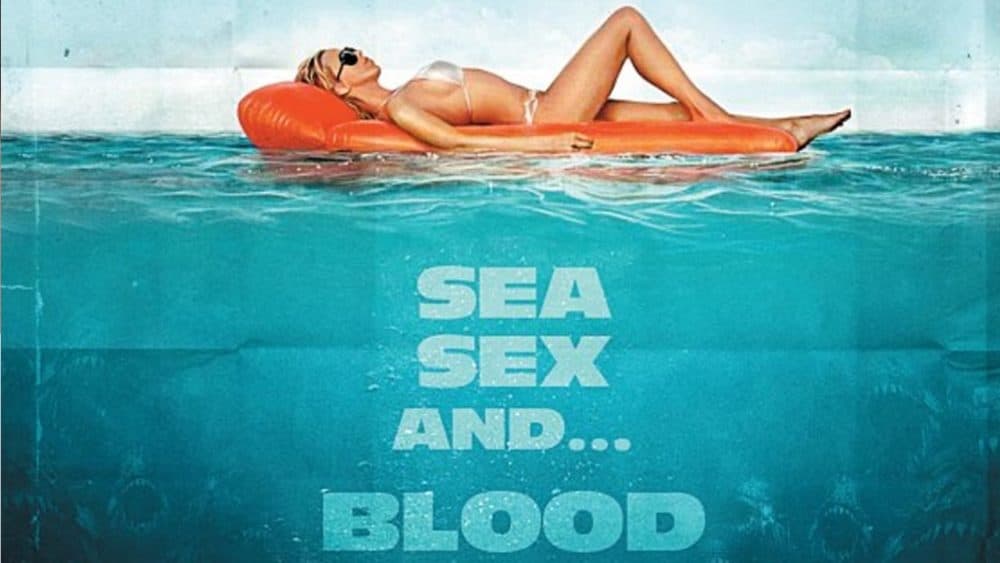 Piranha (2010) — Nothing may have managed to surpass Jaws' stranglehold on the creature feature sub-genre, but that didn't stop anybody from trying to unseat it anyway. From the rape-revenge-themed Orca (1977) to the ominous-sounding Tentacles (1977), everybody raced to the theaters with their own aquatic horror flick to capitalize on Spielberg's surprise success. But by Spielberg's own estimation, the original Piranha (1978) was the best of the bunch, on whose behalf he actually went to bat for against Jaws' own studio (Universal).
And while you can certainly find the original film for some cheapy retro action, it's its gloriously gory 2010 remake that is the real must-see attraction to chase away any lingering terror leftover from watching Jaws. Headed by New French Extremity director Alexandre Aja (of High Tension (2003) and The Hills Have Eyes (2006) fame), it leans hard into the inherent messiness of its premise: amping up both the kills and the thrills to give us something unnervingly hilarious and disarmingly grotesque in equal measure. It's available to stream on Netflix.
Tell us what's wrong with this post? How could we improve it? :)
Let us improve this post!