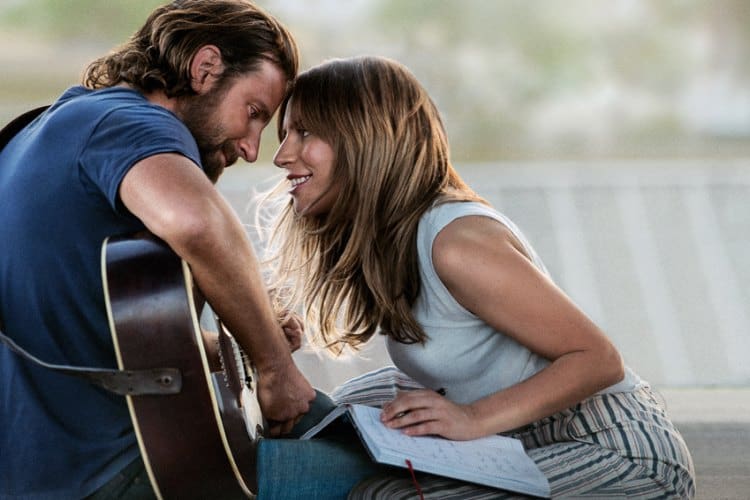 There's no question that Hollywood loves remakes. If something makes enough money the first time around, it's safe bet that it's going to make even more now that people know what they're in for. And even though action and horror movies have a reputation for being the most tiresomely recycled, it's actually A Star Is Born that has proven to be one of Hollywood's oldest and most frequently retold stories. Maybe that's because it almost inevitably turns out to be one of the best received movie of any generation it's remade for.
The first A Star Is Born (1937) was a Technicolor spectacular at a time when most movies were still working out the kinks of adding sound into the mix. Predating the similarly show-stopping The Wizard of Oz (1939) by a full two years, it helped to launch the fledging (now legendary) Selznick International Pictures into the upper stratospheres of Hollywood artistry (this is, of course, the same Selznick International Pictures responsible for perennial favorite Gone with the Wind (1939) and Rebecca (1940), the only Hitchcock film to ever win Best Picture at the Oscars). It was remade in 1954 with megastars Judy Garland and James Mason in the lead roles and studio system diehards have endlessly debated ever since which of the two was the best version of the story. Then, in 1976, Barbara Streisand and Kris Kristofferson reimagined the old school Hollywood romance in the vein of then-trendy rock-and-roll stars, demonstrating just how far a little bit of tweaking can go to keep an old story feeling as fresh as ever.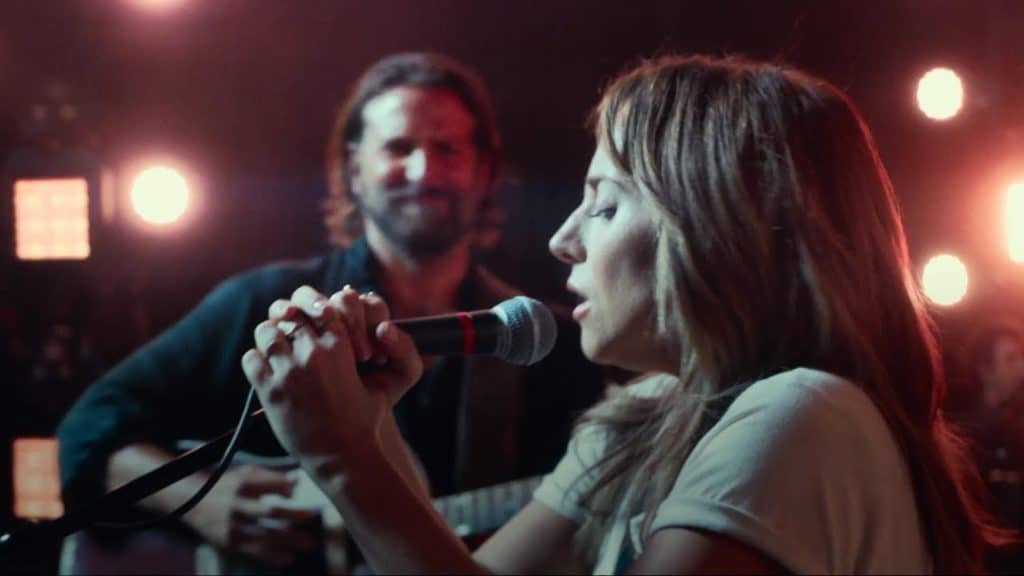 And now, eighty-one years after first debuting on the silver screen, actor cum director Bradley Cooper has remade the film yet again: in the vein of Streisand's rock opera, starring himself and the brilliantly stunt-cast Lady Gaga as the iconic romantic pair. Suffice it to say, that there's a new entry in the "which A Star is Born is best" debate for film fans hash out.
In this version of the film, Jackson Maine (Bradley Cooper) is an ultra-famous country musician whose self-destructive habits — which range from alcoholism, drug addiction and tinnitus (from years of refusing to perform concerts while wearing proper ear protection) — are starting to catch up with him. In need of a stiff drink after his most recent concert, he ends up in a colorful drag bar where he meets the mesmeric Ally (Lady Gaga), a shy singer-songwriter who is too self-conscious to perform her own songs in front of a crowd. When their one night on the town quickly turns into something more, she goes on tour with Jackson, performing her own songs in front of sold-out crowds and eventually landing her own studio contract. But just as her distant star begins to rise, Jackson's, owing to his increasingly out-of-control habits, starts to plummet to the ground.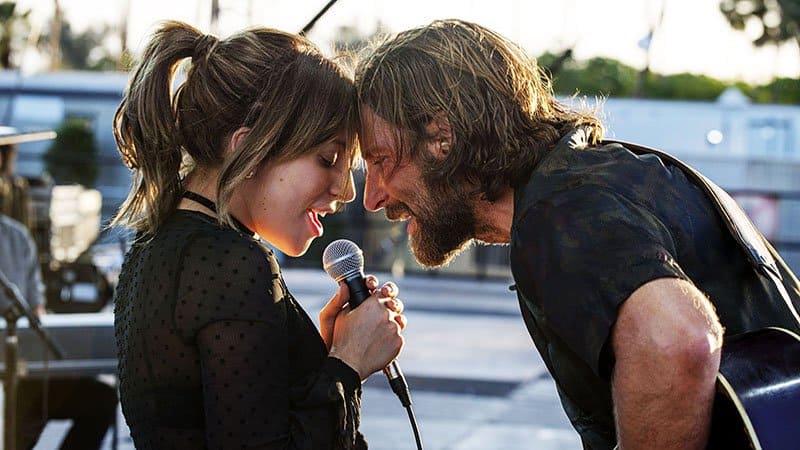 From the moment the opening song rings out ("Black Eyes") to its final, tear-jerking chord ("I'll Never Love Again"), there can be no question that the title is meant to be taken as literally as possible. A Star Is Born (2018) unquestionably marks the birth of a major talent: not just of former Hangover series mainstay Bradley Cooper as a tour-de-force filmmaker on-par with old hand directors like Clint Eastwood and Christopher Nolan, but of pop-icon Lady Gaga as a silver screen ingénue.
Yes, we've seen Gaga act to generally great effect before. She's appeared in several projects over the years, ranging from the likes of American Horror Story: Hotel and, most amusingly of all, Machete Kills (2013), but none of those roles compare to the depth and unrelenting appeal of A Star Is Born's Ally: a character that perfectly reflects her own arc toward pop-stardom and is tailor-made to show off her prowess as a triple-threat performer.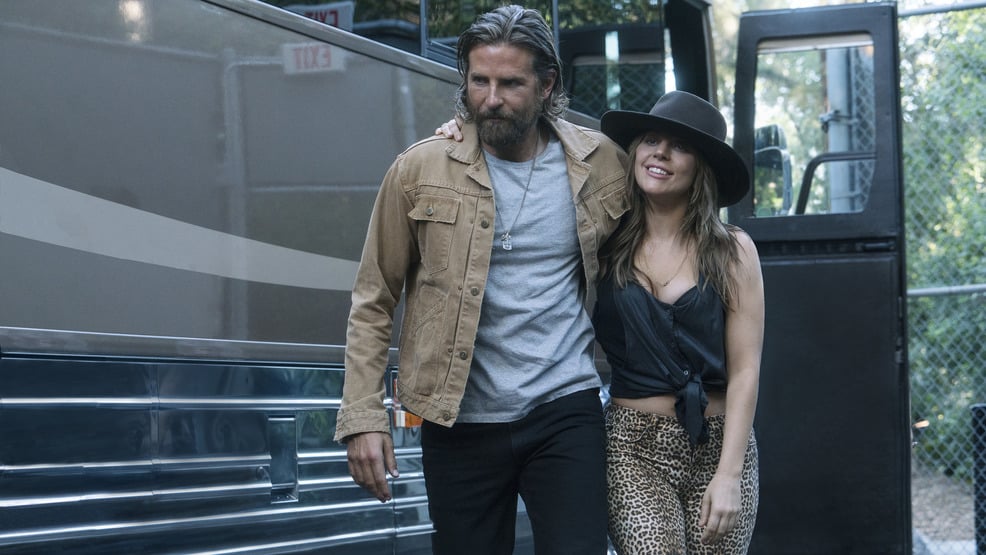 And, yes, we've also seen Cooper grow over the last decade from a bargain bin frat-pack imitator to a serious and commanding screen presence. Starting with 2012's The Place Beyond the Pines and blossoming into his justly celebrated work in Silver Linings Playbook (2013), Guardians of the Galaxy (2014) and American Sniper (2014), his makeover into a reckoning force on the screen reaches his final form in his utterly unrecognizable transformation into Jackson Maine. He slips so seamlessly into the country-fried skin of this drug-addled, barely-hanging-on musician that it's hard to imagine what he could possibly have in mind as a follow-up to this career-defining performance.
But of course Cooper isn't merely acting here. A Star Is Born is the same kind of one-man show that we've come to expect from workmanlike filmmakers like Clint Eastwood and James Cameron. Not only does he star as one half of the film's core couple, but he also worked on the film as its director, screenwriter and producer. What's more is that he excels so completely at every one of those roles that it is conceivable (if not likely) that he will walk away with an Oscar for every one of them come February.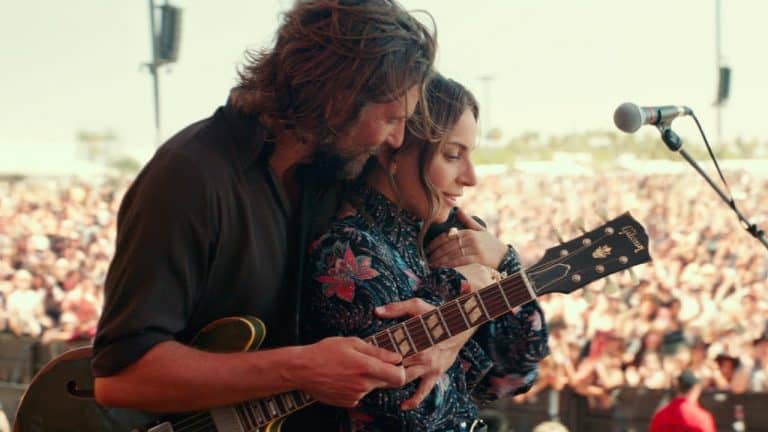 Fittingly for a behind-the-scenes-esque music drama, the film is shot in a complimentary style. Its verisimilitudinous cinematography, which employs handheld cameras that rove about the scene like a documentarian filmmaker seeking to capture something real, is immersive in a way that few other films are. Even other films that have the same immersive ambitions often have the net effect of taking the viewer out of the narrative by way of its obtrusive artifice rather than drawing them into the events experienced by its characters.
A counterpoint to this modern-day cinéma vérité, however, is the editing, which bears the unmistakable hallmark of being guided by a novice hand. Scenes varyingly feel as if they are cut off pre-maturely or left to linger past their expiration date. These are minor overlaps at best, often a matter of seconds (maybe as long as a minute), but it is a sometimes jarring feeling to seemingly miss a transition or the tail end of an exchange between characters, or for the camera to keeping rolling for just long enough after everything seemingly wraps up to feel as if it's overstayed its welcome. It seems the kind of loose editing that would have been tightened up by a more experienced hand behind the camera, and certainly something that Cooper can learn as he progresses along what promises to be an extraordinary directorial career, but can't help but distract from what is otherwise a nearly perfect Freshman offering.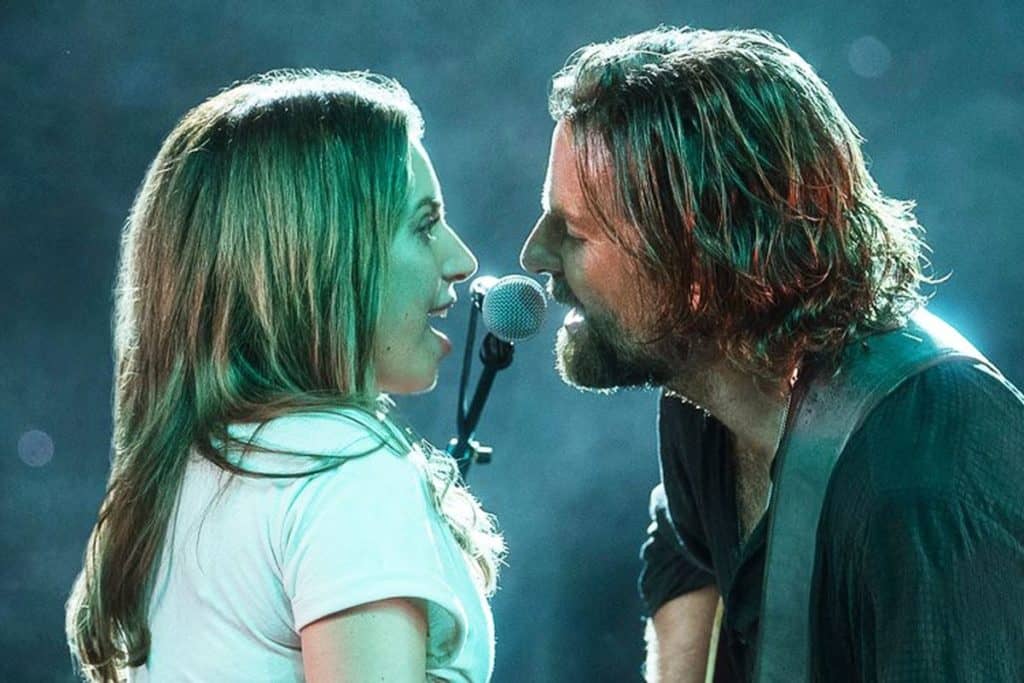 And, of course, the soundtrack is nothing short of sublime. With the powerhouse talent of lady Gaga and the shockingly excellent efforts of Cooper behind every song, how could it be anything else? The soundtrack is an absolute embarrassment of riches, and if not for Academy rules pertaining to the number of songs that can be nominated for a single movie (two, as it turns out), I would have called anybody predicting less than four (and maybe a full five) nominations for the movie willfully shortsighted.
Shallow, the show-stopping duet between Jackson and Ally at the start of their whirlwind romance, is perhaps the best of the bunch (and certainly the song with the widest reach), but it is merely the first among equals here. But then there is I'll Never Love Again, the closing number which pulsates with all of the swelling emotions from the previous two hours. There's also Always Remember Us This Way, my personal favorite from the film, which boasts the richest lyrics of the bunch and just as powerful vocals from Gaga in this pounding piano-assisted solo. Maybe It's Time, that other iconic song from the film's omnipresent trailer, is a perfect microcosm of Cooper's character and one of the most individually fascinating artifacts from the greater film. And that's not even touching on Black Eyes, Alibi, Diggin' My Grave or the instrumental Out of Time (another personal favorite of mine). Not only is it guaranteed to be the best soundtrack of any movie this year, bunk ranks among other greats like the two Guardians of the Galaxies (2014, 2017), Baby Driver (2017) and Juno (2007).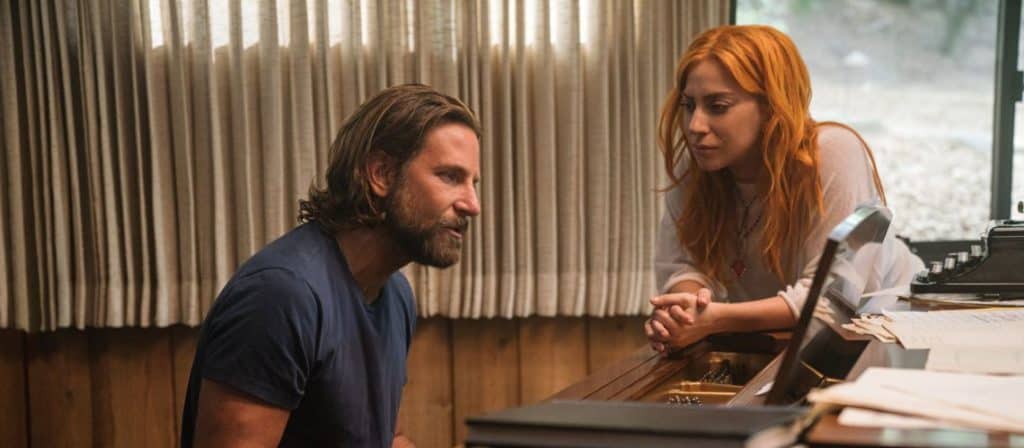 Suffice it to say that A Star Is Born is easily among this year's very best movies, easily features some of this year's very best performances and is unquestionably one of this year's most viscerally satisfying experiences in the movie theater. It not only lives up its storied predecessors, but surpasses them on every level of filmmaking and interest. And unless another movie emerges as a significant challenger to its year-end dominance, and soon, it will absolutely steamroll over all its would-be competition en route to the Oscars.
Rating: 5/5