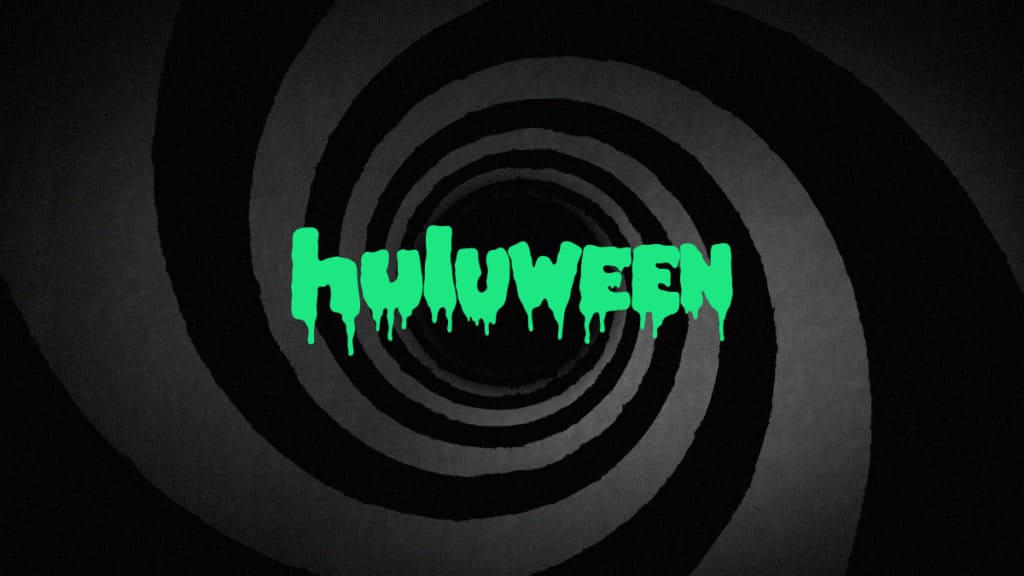 For as much flack as I give Hulu for being the catch-all "starter pack" of streaming services – basically the general-concept streaming service that's just broad enough in its appeal that pretty much anybody can use it to figure out what more focused, more niche streaming service they actually want to pay for is – there are plenty of times where that kind of general appeal is perfect for consumers, in that there's guaranteed to always be something (usually several somethings) that will work no matter what mood you happen to be in. And in October, that mood is invariably horror-themed. But whereas Mubi has exactly one horror movie to boast of (1967's giallo Deadly Sweet), the Criterion Channel can do barely any better under normal circumstances (although that 70s horror collection they have right now is really good on the whole) and Netflix has considerably tamer movies like Hubi Halloween (2020), which is admittedly a lot of fun, Hulu has an ample smatter of genre fare to keep seasonal moviegoers satisfied until it's time to start worrying about what winter-themed movie they want to watch. It's a rough patch job, sure, but it gets the job done and should keep you satisfied right up until you don't need to worry about it anymore.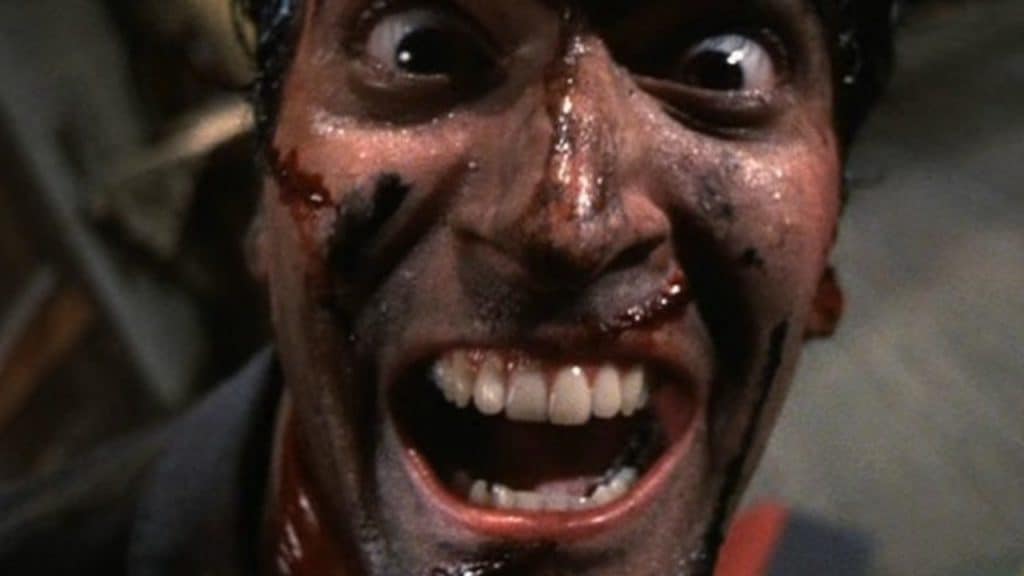 Evil Dead II: Dead by Dawn (1987) – One of the surefire horror hits of the Halloween season is always the Evil Dead movies. Even though the general consensus seems to be that the second one is best, there really isn't a single stinker in the bunch. The first movie is a bare bones indie horror flick that epitomizes the old "cabin in the woods" trope, the second one is basically the first one again but this time also a comedy, the third blows the story up into a medieval time-travel epic and the remake is a visceral and more discernably Lovecraftian horror movie that is far better than it has any right to be. But the second one is, in fact, where fans have firmly planted their flag and it's really quite easy to see why. Raimi's unique brand of horror-comedy is like acts like a kind of genre-bending ouroboros, where the horror is amped up to comedic portions before spilling back over into straight-laced horror again. The characters are memorable, the setting more fully explored and the film's notably larger-than-the0frist budget is put to incredible use here (and is especially evident in the haunting stop motion sequences). You really couldn't do any better than this movie, Hulu or otherwise.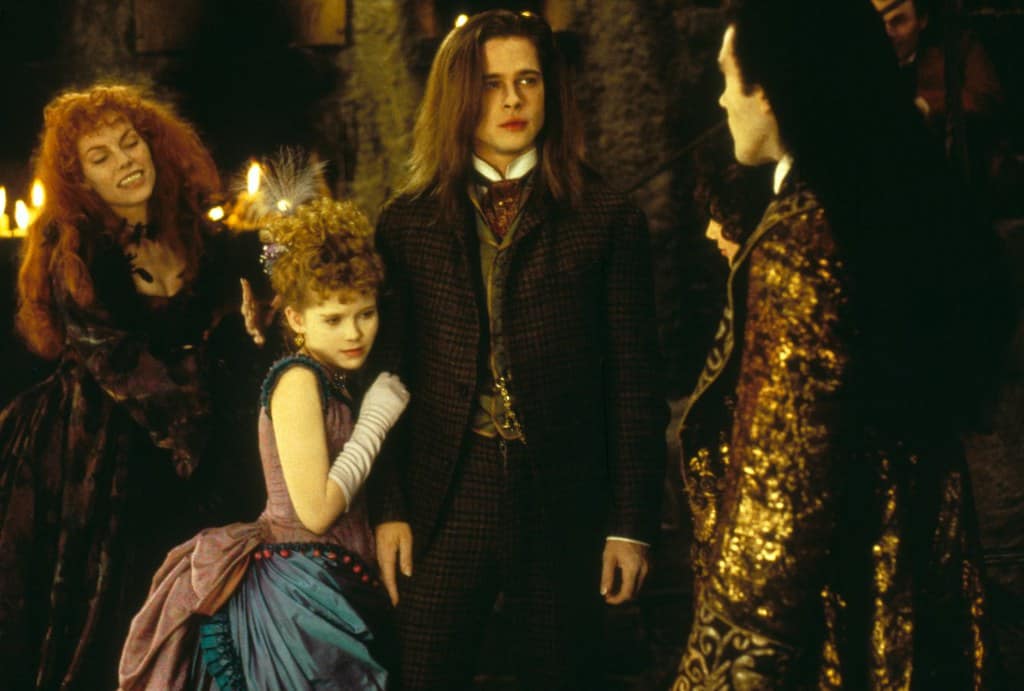 Interview with the Vampire (1994) – The 90's were a rough stretch for horror fans as the madcap energy of the 80s had died down, true-crime films were supplanting outright horror films in theaters and filmmakers really didn't seem to know what would scare audiences anymore. While this lead to a number of surefire disasters across the decade, atmospheric, stately, gothic period pieces with lightly peppered genre elements flourished in this period. Emerging in the wake of Francis Ford Coppola's monster-hit Dracula (1992) and amidst a cycle of copycat literary adaptations like Frankenstein (1994) and Mary Reilly (1996), Neil Jordan's Interview with the Vampire beautifully captures the dark appeal of Anne Rice's erotic vampire mythos and infuses it with big Hollywood money and an A-list cast (that includes the likes of Tom Cruise, Brad Pitt, Kirsten Dunst, Antonio Banderas and Christian Slater). While the horrific elements are generally downplayed in favor of Louis' melancholia and dark period drama (much to many genre enthusiasts' dismay), I would be lying if it wasn't a potent mix that few other movies – even its own sequels – have been able to capture in the years since.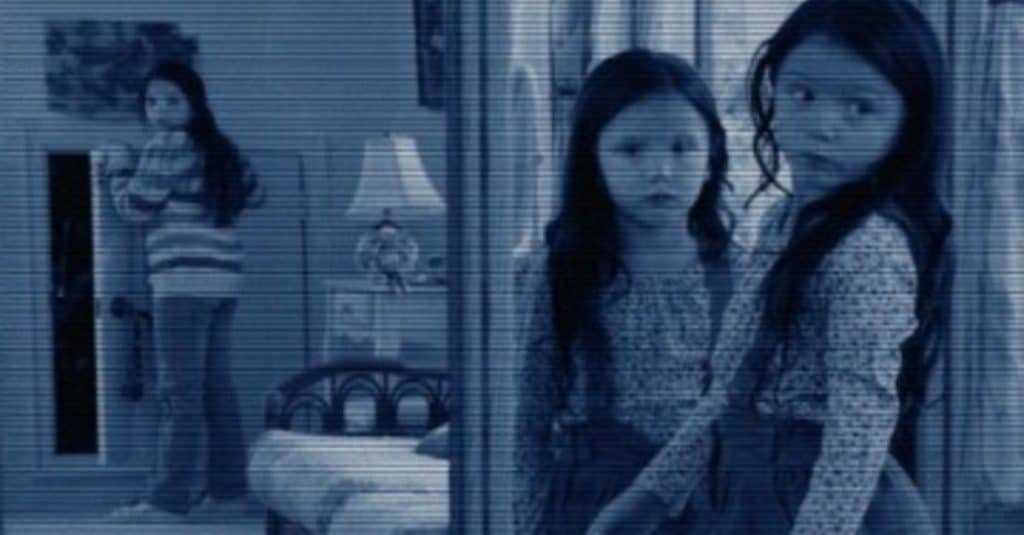 Paranormal Activity 3 (2011) – The Paranormal Activity movies are something of an odd duck in my horror movie watching. I somehow skipped over them entirely during their heyday. The first one I saw was actually the middling spinoff The Marked Ones (2014) that my wife insisted I didn't need to see the others to understand. But when the climax of that movie involved travelling back in time to the climax of the first movie (at which point I was fully lost), the niggling completionist in me begrudgingly rented the first movie, which I absolutely capital H HATED. But spinning out from those inauspicious beginnings and gradually developing a weirdly complicated internal mythology, the series as a whole eventually won me over, with the prequel third-installment being hands-down my favorite of the bunch. The concept of a haunted house simply works better with children, the past setting fully freed it from the underwhelming present continuity and, overall, the film took more chances (with more successful payoffs) than any other film in the franchise. It's the only film that really works in isolation from the rest of the franchise, and when marathoned with those other installments, it elevates the entire proceedings at the crucial mid-point of binge-fest.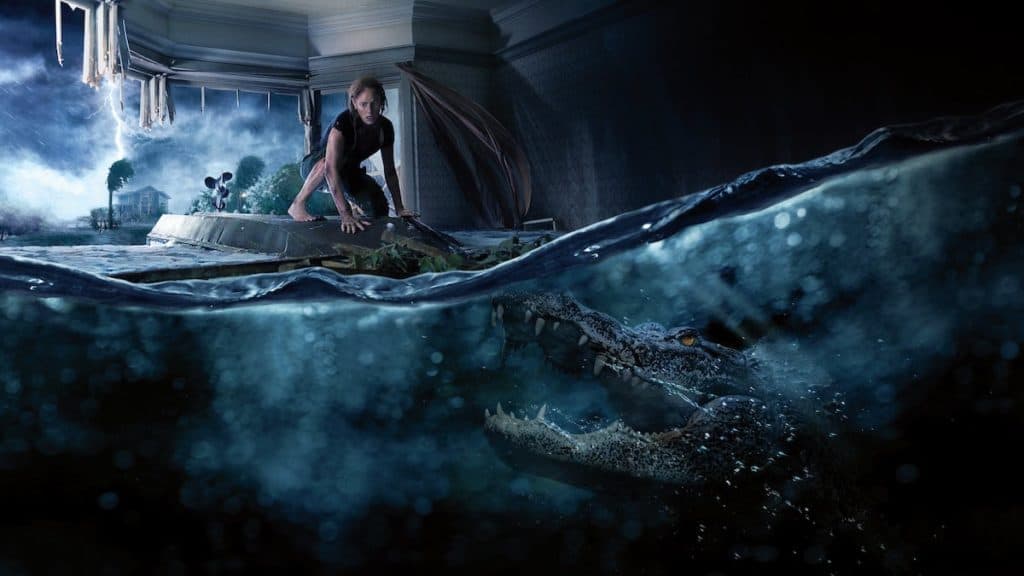 Crawl (2019) – The aquatic creature feature sub-strain of horror movies will forever be caught in the shadow of Jaws (1975), and for good reason. The film was a monumental success precisely because it was made by who is by far our greatest living director when he was young, hungry and had everything to prove. He elevated a pretty stock premise with tight, effective filmmaking and put the shark in around the margins of a story that more directly centered a great actors, a winning cast dynamic and the surprisingly compelling local politics that allowed all of the money-shot beach kills to take place in the first place. While an entire deluge of films tried to copy its winning formula to mixed success (both Piranha and Orca are pretty fun, though), Crawl holds the genuine honor of being the second-best film of its kind by a wide margin. Employing a tightly plotted script, an efficiently scripted set of characters, escalating stakes over a rapidly transforming single-location setting and utilizing an accomplished horror director who similarly elevates the proceedings (in this case, Alexander Aja of High Tension, The Hills Have Eyes and Piranha 3D fame), Crawl is an intense, 88-minute potboiler that hits ever note perfectly and never outstays its welcome: surprisingly becoming one of the genuinely better movies from last year, horror or otherwise.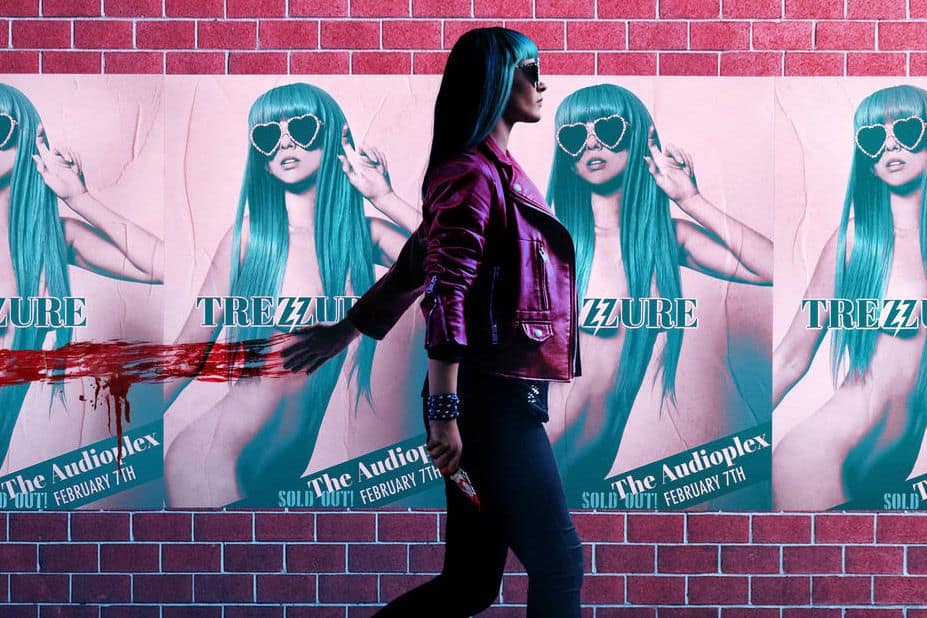 My Valentine (2020) – One of the great surprises that I've come across on Hulu is Blumhouse's Into the Dark: a series of holiday-themed movies released every month as part of anthology TV series. While the individual efforts are decidedly mixed – with the second season standing astoundingly above the first in terms of quality – the overall effect has actually been really fun as an exercise in family-friendly horror, and has given up a few genuinely great pieces of genre filmmaking in the process. While entries like Pooka Lives! (2020), Midnight Kiss (2019) and A Nasty Piece of Work (2019) were all a great deal of fun in their own way, it's their second Valentine's day offering – My Valentine – that stands as easily the best of the franchise. With its liberally-employed, millennial-inspired, pop-glam aesthetic that's reminiscent of the films of Harmony Korine, the film follows a getting-her-life-back-together pop-musician who's cornered in an empty bar by her abusive ex-boyfriend (and music mega-producer) and Trezzure: her neon-colored doppelganger who used her stolen songs to become a pop sensation. Unwilling to leave until Valentine agrees to ghostwrite Trezzure's next album, her deranged ex soon discovers a heretofore undiscovered talent for carnage.
Tell us what's wrong with this post? How could we improve it? :)
Let us improve this post!