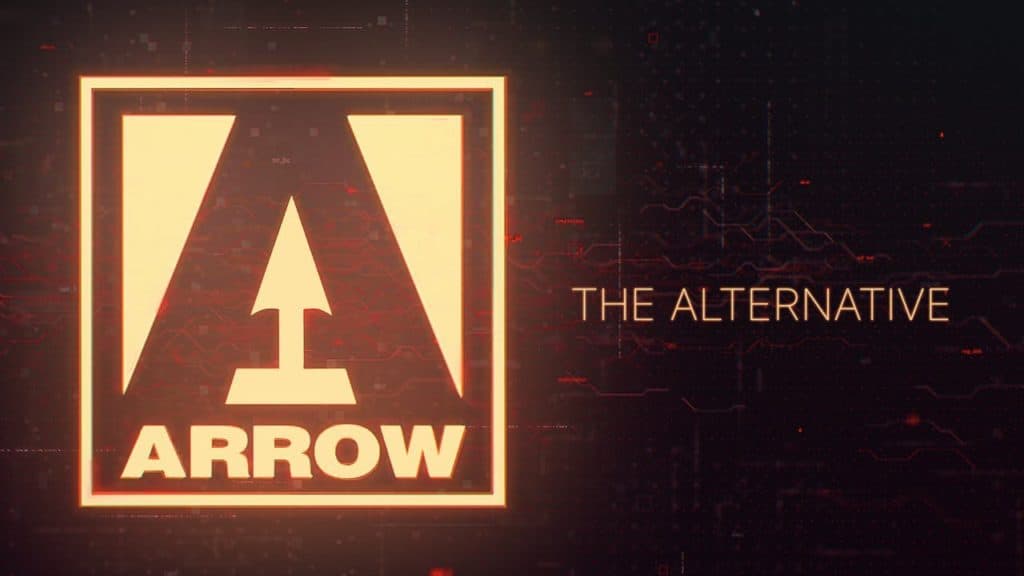 Now here's a streaming deep-cut for all of you digital media connoisseurs out there. Not only has boutique BluRay publisher Arrow Video been quietly cultivating curated catalogues of interesting films for years now, but now they actually have a full-blown streaming service ready to be beamed into your living rooms for a nominal fee. Existing somewhere between a far more prestigious version of Shudder and a far shlockier version of the Criterion Channel, Arrow provides grade-A cult, horror and other "low genre" entertainment in easily digestible, collections of like-minded media, for absolute bargain bin prices. It's the perfect companion piece for any Shudder subscriber and a much-needed supplement for any horror-curious moviegoer in need of some suitably terrifying seasonal entertainment.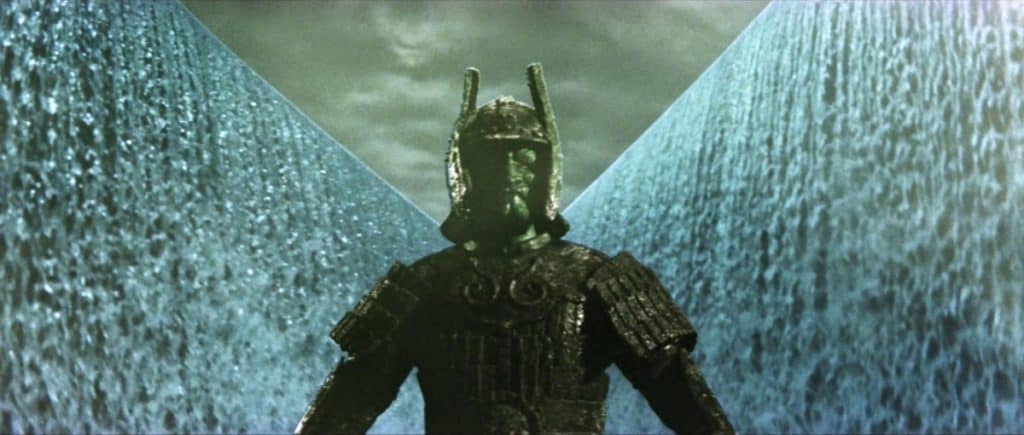 Daimajin (1966)
Pretty much everybody knows about Godzilla and King Kong these days, the granddaddies of the Kaiju genre. Thanks to Mystery Science Theater 3,000 and that giant-sized Arrow collection, even Gamera's not feeling particularly obscure these days. Daimajin, however, remains more of a cult item outside of Japan despite multiple attempts made at making the franchise stick in the Western conscious. The first in a 1966 trilogy of giant monster movies from Daiei Film (all three of which are available via Arrow), it follows a wrathful spirit freed from captivity in order to help the surviving children of a slain feudal lord. Having more to do with Gamera's "friend to all children" persona than Godzilla's uncomfortable status as capricious destroyer-savior of Japan, the films are a decisive departure from much of what those outside of Japan have come to expect from this particular film genre and yet comes with the same handcrafted charm that have become ubiquitous with so many of Toho's A-list properties.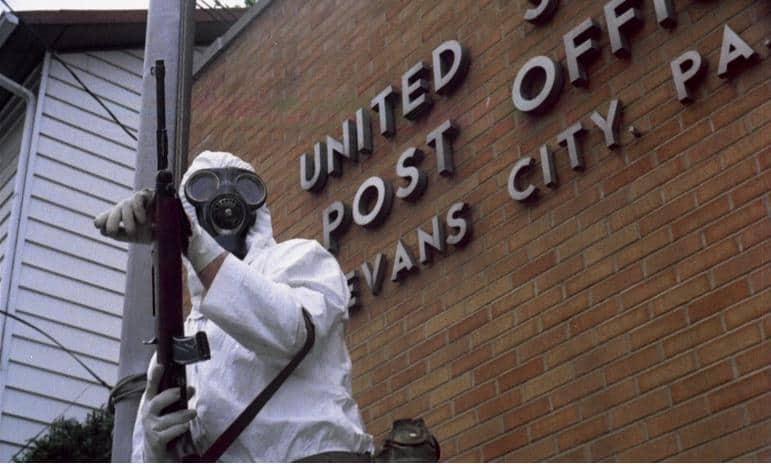 The Crazies (1973)
For better or for worse, the great George A. Romero's legacy as a filmmaker has become inextricably tied with his groundbreaking, decades-spanning work with zombies. He revolutionized the popular conception of the undead with his cult (and later mainstream) horror classic Night of the Living Dead (1968), and then further refined the idea of his cannibalistic ghouls in Dawn, Day and Land of the Dead (1978, 1985, 2005), each time furthering their intelligence and personhood in endlessly compelling ways. Like Yasujiro Ozu, the revered Japanese director of intimate post-war family dramas, Romero made a kind of cinematic tofu: where "even if [his] films appear to all be the same, [he is] always trying to express something new, and [he has] a new interest in each film […] like a painter who keeps painting the same rose over and over again."
While The Crazies isn't exactly a zombie movie in the classically Romeroan sense, it does fit neatly in a continuum with the rest of Romero's zombie films. More prescient of turn-of-the-millennium zombie movies like 28 Days Later (2002) wherein a communicable virus infects and transforms still-living hosts, the "crazies" of the film's title are regular townspeople from rural Pennsylvania who, through a series of government screw-ups, been exposed to "Trixie," a biological weapon that turns anybody it doesn't kill irreparably insane. The result is a town overrun by a raving band of lunatics that laugh, skip and squeal mindlessly as they let loose upon the rapidly dwindling number of soldiers and refugees that varyingly occupy the town or flee for safety outside of it. It's a scathing satire of military incompetence and American mindlessness that feels very much of a kind with the earlier Night of the Living Dead, more deeply exploring the consequences of the sort of large-scale governmental response that this kind of virulent outbreak would invariably trigger.
Re-Animator (1985)
Every time some new-kid-on-the-block auteur tries (and inevitably fails) to adapt the work of cosmic horror author H. P Lovecraft to the big screen, I have to remind people of the not-so-minor miracle that was Stuart Gordon's career. In a world where no less than Guillermo del Toro cannot even mount his hard-fought adaptation of In the Mountains of Madness, the late Mr. Gordon has drawn from Lovecrafts oeuvre upwards of five times (depending on how much you want to count Castle Freak as an adaptation of Lovecraft's The Outsider). In fact, he absolutely nailed Lovecraft right out of the gates, with his first feature, Re-Animator, counting among the very best of 1980s "genre films." A madcap horror-comedy in the vein of Sam Raimi's Evil Dead series, the film stars the inimitable Jeffrey Combs as the Frankenstein-alike Herbert West, a nefarious medical student who has invented a reagent to resurrect the dead (and, subsequently, sew all manner of united chaos in their wake). The film is gross and gory and far beyond the pale of what was typically allowed even in the Wild West of 1980s horror movies, and, fittingly, is one of Arrow's finest all-around releases (either physically and digitally).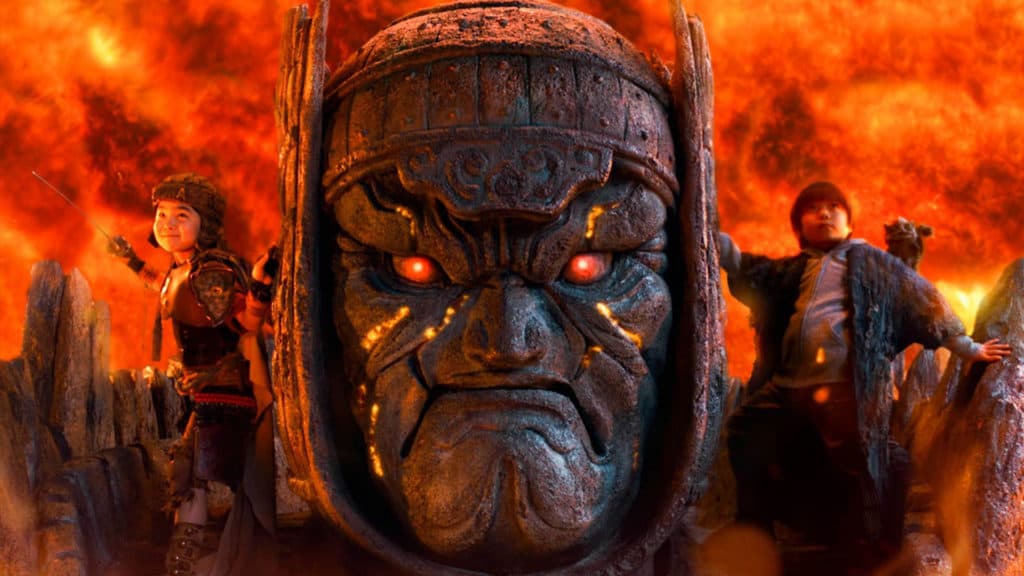 The Great Yokai War (2005)
Takashi Miike is one of the great unsung auteurs of the 21st century. Although a few of his movies have broken into mainstream fame (such as his 1999 breakout hit Audition), the vast majority of his 100+ feature filmography remains either unseen or desperately unappreciated, especially outside of his native Japan, even while his other 1999 breakout film, Dead or Alive, is sometimes cited as the first of 21st century Japanese filmmaking as a whole. Over the course of his nonstop career as a writer, director and producer across every conceivable genre and medium popular in Japan, he has also made quite the name for himself as a purveyor of oddball children's entertainment, epitomized by this horrific fantasy film that, as another U.S.-based critic once opined, is "near-guaranteed to either inspire or traumatize your children." Now, as a new parent myself, I am more than willing to roll those dice with my own kid, and with a sequel out this very year (and featuring an appearance from no less luminary a personage as the aforementioned Daimajin), there's never been a better time to catch up with this obscure little gem of a film from one of Japan's foremost creative voices.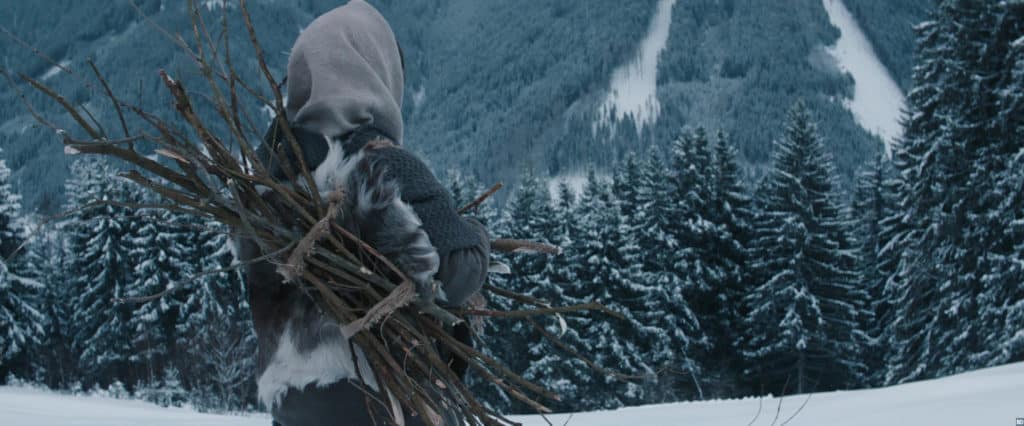 Hagazussa (2018)
Witches have been a fascinating feature in recent horror movies, many of which have latched on to the lamentable real-world history of female persecution and patriarchal oppression inherent to the concept (at least, in Europe and her former colonies) and transformed her into something of a vengeful feminist anti-hero. Now, not all (or even most) of witch movies take this stance, but since the late 2000's, a great many high profile films have come out of the woodworks in support of this wronged female figure. While certainly popular in English-language films, the resurgence of cinematic witchcraft is not unique to them, and a great many films from across the world have dabbled in the renewed subgenre of horror. One example is the German film Hagazussa, a sparsely-drawn and unsettlingly shot phantasmagoria that fans of extreme European arthouse fare are likely to appreciate more so than casual fans of the genre looking for a brief Halloween fling with the family. Not for the faint of heart nor the impatient, Hagazussa is the perfect movie for the right kind of horror fan, and unlike anything that you're likely to find algorithmically buried on Netflix or Hulu these days,.