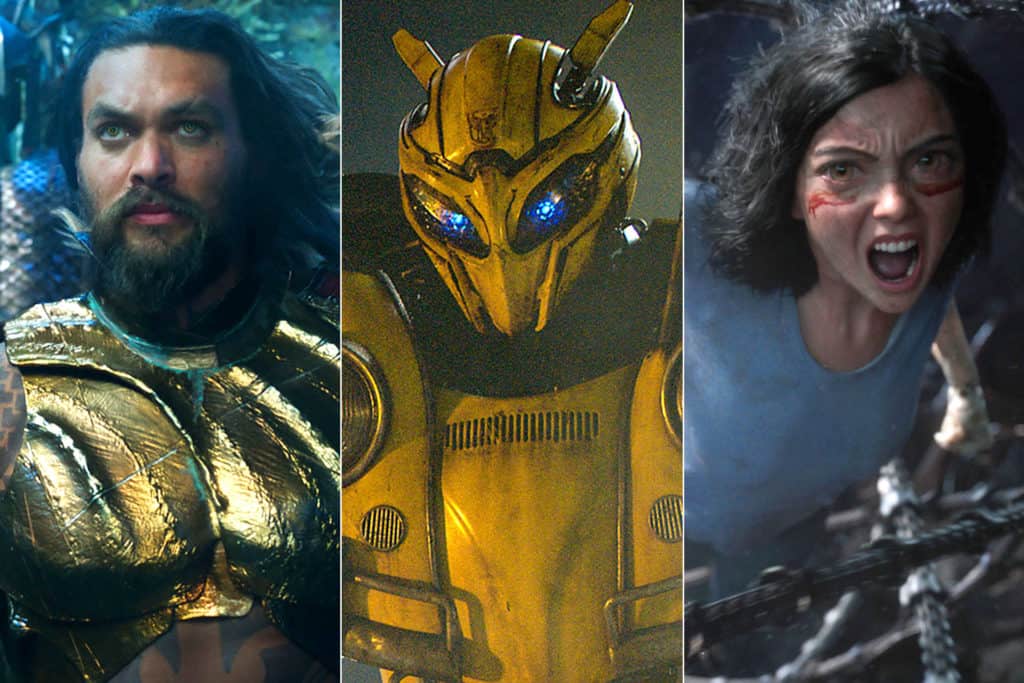 Here we are: December, home stretch for one Hell of a long year. And though the world outside might be crumbling down around us, at least the movie's have been great. And, as ever, Hollywood's saved the best for last: a full month that's just a jam-packed full of prestige features and awards contenders as they could possibly manage. And amidst all the holiday parties and seasonal prepping, you owe it to yourself to take in a movie and just relax for a couple of hours in a row.
December's always a tricky month to plot out. It's over-stuffed with supposed "best movies of the year," for one. It also tends to be when a lot of movies that opened in limited runs months prior get wide (or sometimes just wider) releases compared to how they'd been show until now. If Beale Street Could Talk and The Favourite, for instance — both Best Picture contenders — both released in November on a limited number of screens in a handful of cities across the country. They're technically November movies, even if virtually nobody will get to see them until now.
In other words, take this list with a grain of salt, since this is hardly representative of all the movies that will be available to you in the month ahead. A Star Is Born is still going pretty strong, Green Book will likely remain a presence up until the end of the year. And then there's still the likes of Creed II and holiday blockbusters like The Grinch to contend with. These, though, are what's well and truly new to the theater in the last month of the year.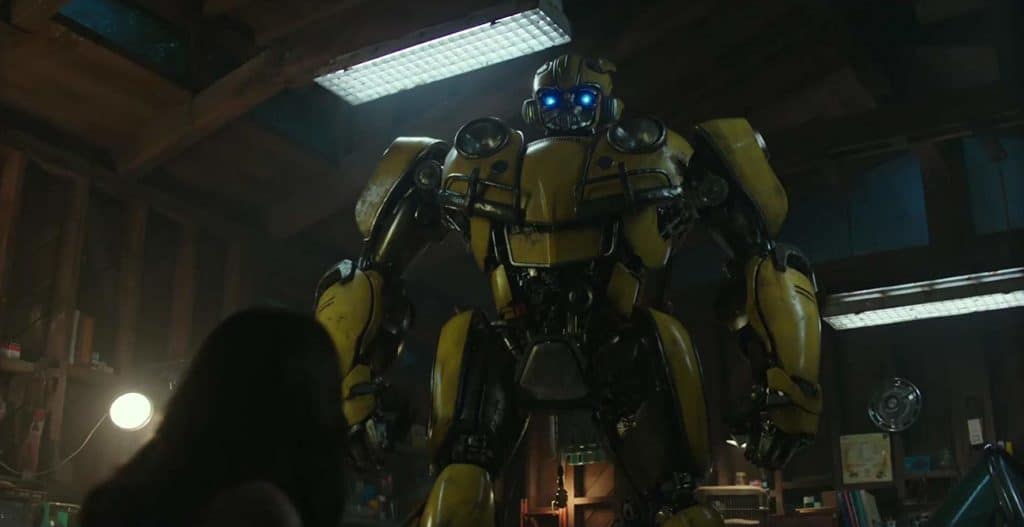 Bumblebee — Michael Bay's Transformer movies… aren't good. That's hardly a controversial remark, but it nevertheless flies in the face of conventional logic. You see, Bay's movies made truly insane amounts of money. Every one of them. Every time. For over a decade, they've proven to be one of the most reliable forces at the global box office, despite the fact that everybody agrees that they're kind of the worst thing showing at any given time.
After the last movie made less money than its predecessors, though, the people in charge decided that a change of direction was in order. Basically scrapping Bay's continuity on this soft reboot of the franchise, they brought in an exceptional new director, Kubo and the Two Strings' (2016) Travis Knight, an incredible new lead, True Grit (2010) star Hailee Steinfeld, and redesigned the overly-busy alien robots to more closely resemble the chunky designs of their first generation renderings. If the advertising is anything to go off of, it's a complete and welcome departure from everything that the movies had been up until this point, and might actually make a whole new generation of moviegoers care about the Autobots' battle against the Decepticons.
The Mule — Over the past two decades, no one filmmaker has proven himself to be quite so indispensable to American cinema as Clint Eastwood: the journeyman actor-director whose lean, no-nonsense shooting style has created some of the most unforgettable features of all time. Despite his shall we say "problematic" public persona, everybody can agree, if on nothing else, that he is one Hell of a filmmaker.
But he is also 88-years-old. He is at the unmistakable end of his career. And, like Robert Redford, he's retiring, at least in front of the camera. The Mule will allegedly be Eastwood's last film as an actor, and its Logan-esque meta-narrative of an oldtimer going on one last job before calling it quits couldn't ring more true as a result. Win, lose or draw, this will not be a movie to let pass you by this winter.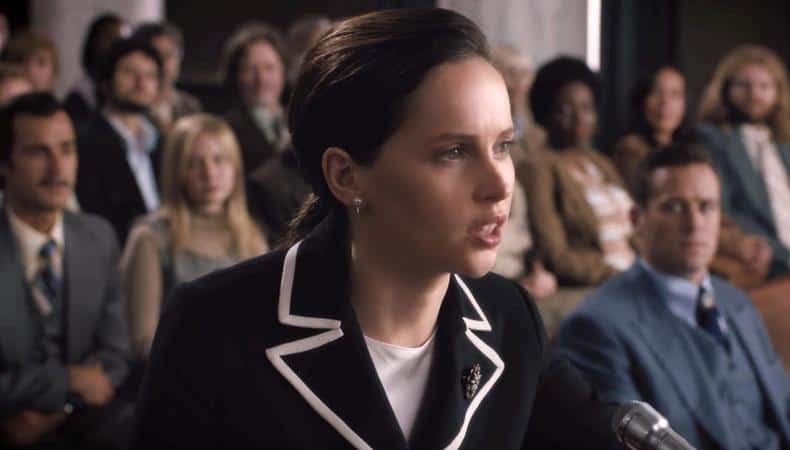 On the Basis of Sex — The Supreme Court has been in the news a lot lately, and Ruth Bader Ginsberg in particular. Between the Kavanaugh confirmation hearings, the breakout documentary RBG and the fearful tumble that many feared would be the end of the celebrated court justice, all eyes have been firmly affixed on this one woman more than perhaps any other point of her career.
In this light, a movie about her first groundbreaking court case as a young lawyer, written by her newphew and directed by the returned-from-the-dead Mimi Leder, stands to tap into the cultural zeitgeist like few films of recent years have. By all accounts, it's a slick real-life tale, smartly told (although some fear that it plays itself a bit too old fashioned for modern audience tastes). Keep an eye on this one, because it stands to become a surprise Best Picture nominee if the wind blows just right upon its release.
Spider-Man: Into the Spider-Verse — We lost a great man this last month. Stan "The Man" Lee, one of the principle architects of the Marvel Age of comics and the creator of such characters as Spider-Man, the Fantastic Four and Black Panther, died, leaving his world of fans reeling in his absence. His work has left such a massive impact on the entertainment world — and his distinct visage has been plastered across so many Marvel adaptations over the years — that every little reminder of his passing is bound to choke up moviegoers for years to come.
But the first time that we will feel the true weight of his passing is not going to be Captain Marvel, the next-most MCU movie on the docket. It's not going to be Avengers 4, which will conclude the most recent cycle of Marvel films. It won't even be Spider-Man: Far From Home, which will spotlight perhaps his most beloved creation. It will actually be this bizarre little Sony movie, Into the Spider-Verse, which will feature a team-up of all the greatest Spider-Men in the Marvel multiverse. It will be fascinating, and privately devastating, to see how the Sony branch of Marvel honors their fallen icon, and intruiging to see how they also handle the first on-screen appearance of Ultimate Spider-Man Miles Morales (the half-Black, half-Hispanic web-slinger who's the nominal lead of the film).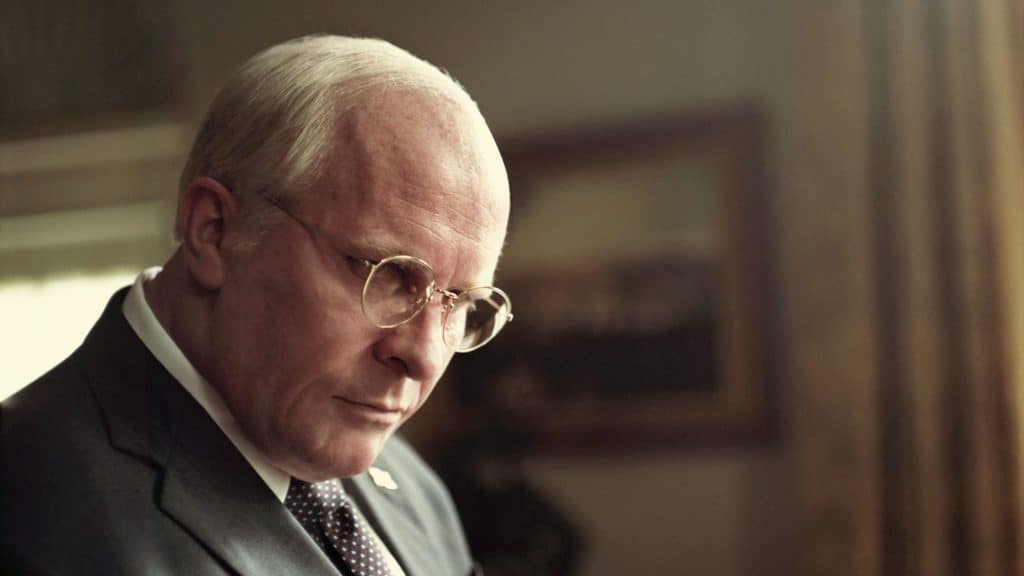 Vice — At this point, there's no film that I'm looking forward to more than Vice: an off-kilter Dick Cheney biopic featuring, among a great many other A-list headliners, Christian Bale in the role of the Bush-era Vice President. In addition to the now-massively overweight Bale, the film features the underappreciated Amy Adams as wife Lynne Cheney, underrated dramatic actor Steve Carrell as Donald Rumsfeld, recent Oscar winner Sam Rockwell as a pitch-perfect George W. Bush and the better-than-you-really-think Tyler Perry (remember him in Gone Girl?) as Colin Powell .
Straight from the mind of The Big Short (2015) writer-director Adam McKay, everything from its creative talent to its brazen tone reads like the madcap perfection needed to tell what exactly happened to the world during the Bush years. It looks like Oceans Eleven (2001), only Cheney's running the heist to take over the American presidency. And that sounds like something that's right up my alley.
Tell us what's wrong with this post? How could we improve it? :)
Let us improve this post!