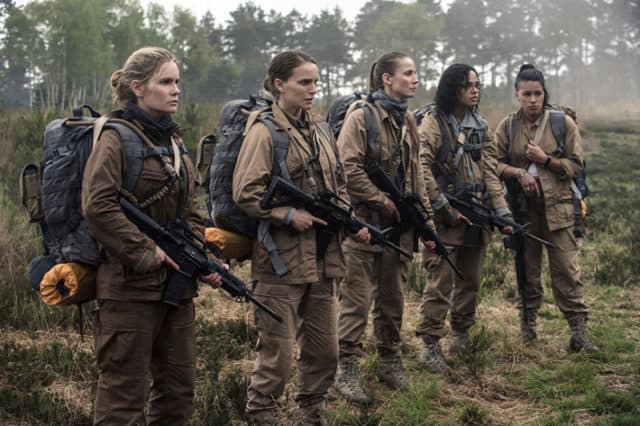 Annihilation — Although the sci-fi genre has a long and storied history with smart, idea-driven stories and introspective character studies, the modern reality of these films is that they simply don't make them like they used to. Gone are the days of 2001: A Space Odyssey and Solaris. The Star Wars of the world have taken over.
It's rare for a science fiction movie these days to be slow and contemplative, and rarer still for it not to devolve into a more marketable, action-driven story to punctuate the final act. But if you know where to look, and are willing to put up with the infuriatingly long waits between releases, there is still plenty of great, forward-thinking entries left in the genre.
Annihilation is unquestionably the best science fiction movie — at least, the best one with a contemplative edge — to come out since Arrival. It visuals are gorgeous, its writing intelligent and its direction — from none other than Alex Garland of Ex Machina fame — elevates it beyond even its high-end source material. It would be a shocking turn to find a better science fiction movie all year, and given its unusual release strategy of debuting it on Netflix in most territories, American audiences who missed this the first time around will likely not have long to wait until they can watch it from the comfort of their living room.
Black Panther — The Marvel movie starring a niche character that next to nobody had even heard of until he debuted as a key player in Captain America: Civil War will undoubtedly go down as the most important movie of the year. Never mind Infinity War. Never mind Deadpool 2. Never mind whatever obscure dramas end up in the running for Best Picture. Black Panther is the real game-changer of this year.
Once the dust has settled, Black Panther will doubtless prove to be as influential and unexpected a movie as The Avengers was back in 2012. Only this time, instead of proving that inter-woven, mega-franchises can coalesce into a money-printing cinematic universe, Black Panther will prove that interesting, diverse and altogether obscure properties can be every bit as profitable and meaningful as traditionally square-jawed, White / male-driven movies have been for decades. This movie has effectively broken the blockbuster color barrier: not just in front of and behind the camera, but in theaters the world over (especially in diversity-shy regions like China, which has proven especially difficult for non-A-list Black actors to crack).
A Quiet Place — Horror has always been something of an odd genre in the popular conscience. Widely seen as cheap and disposable, it has historically gone through lengthy stretches of unpopularity, invariably matched by dwindling budgets and shrinking talent pools. But every now and again it goes through stretches of profound quality: where all the dreck is drowned out in a tidal wave of high-end thrillers and smartly-made slashers that show us the dark shadow of humanity in unflinching clarity.
The genre has been in this kind of a renaissance for the better part of the last decade. And while arthouse horror films like The Witch, It Follows and Neon Demon have become all the rage, we've also been getting their doppelgangers: sharply-made, down-and-dirty thrillers that aren't so much contemplative as they are exceptionally well-made versions of the cheap, grindhouse fare that they aim to be. And between its excellent narrative conceit and resplendent craftsmanship, A Quiet Place is not a movie that you're going to want to miss.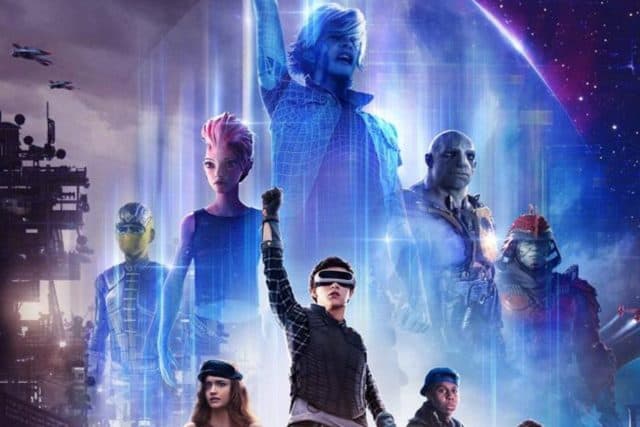 Ready Player One — Regardless of its less than stellar source material, a Spielberg movie is a Spielberg movie. The man practically invented the very idea of the modern blockbuster and is deservedly considered one of — if not the — best directors working today. He can spin pure gold out of whatever script lands on his desk, which is precisely what happened with Ready Player One.
Given what he had to work with in Ready Player One, the movie is as good as it was ever going to be (and far better than it ever deserved to be). Sure, it may be a low-end entry to Spielberg's filmography, but it's a slickly-directed, action-packed and all-around enjoyable as movies these days are likely to be. And in as much as it came out in the early months of the year, it's bound to be the best movie-going option showing at a theater near you that the whole family can get behind.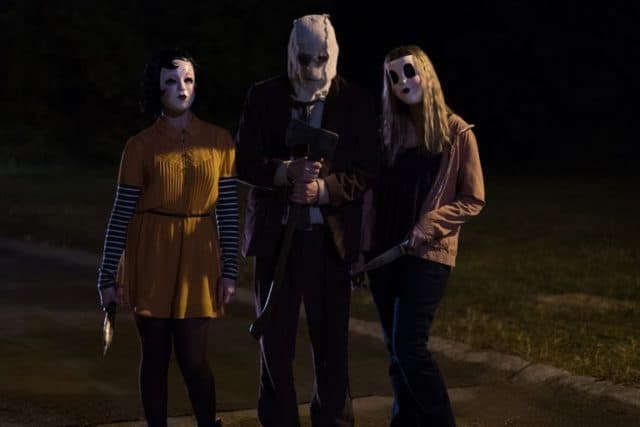 The Strangers: Prey by Night — 2018 is poised to be one of the best years for the horror genre in recent memory. We're not even halfway through the year and we have already gotten a plethora of must-see entries in a genre often riddled with irredeemable shlock. But whereas A Quiet Place was a surprising and somewhat novel entry that nobody really was looking out for ahead of its release, Prey by Night is the long-anticipated sequel of a widely loved thriller that people have been clamoring for since 2008.
And, by all rights, the movie should have been underwhelming, or at the very least failed to live up to its well-received predecessor. Early plans for the sequel quickly fell apart and the film languished in Development Hell for almost a full decade. Fans of the movie had given up on ever seeing it develop into a franchise and casual genre fans seemed to forget that it existed in the first place. And yet, a decade later, it came out and proved to be well worth the wait. From the smart scares to the satisfying sense of omnipresent dread, Prey by Night is probably the best we can expect from this genre ahead of The First Purge in July.
Tell us what's wrong with this post? How could we improve it? :)
Let us improve this post!