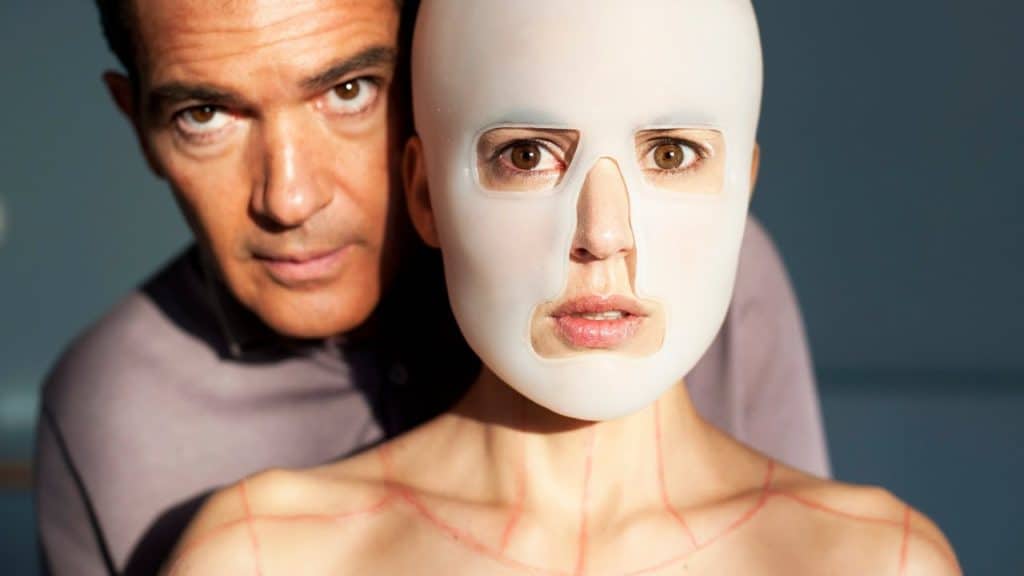 One of the most disappointing truths of moviegoing in America is that moviegoers tend to stay in America (or at least, stick to English-language movies from the US, the UK, Canada and Australia). Sure, you sometimes get a weird outbreak of J-Horror or New French Extremity but that only tends to last until the inevitable American remakes swoop in and suck up all the oxygen from the room. For as much as I enjoyed Verbinski's The Ring (2002), the fact that it's the only Ring people seem willing (or capable) of talking about is a real disservice to the much more interesting (and much more satisfying) original film. The problem is only further exacerbated when the remakes in question are, in a word, terrible, as is often the case.
And those are only the movies that make their way over stateside in some meaningful capacity. So, so many never quite seem to find purchase in the US (or, if they do, in only very niche circles). I mean, how often do even hardcore horror fans talk about Frontier(s) (2007), Noroi (2005) or The Skin I Live In (2011), Pedro Almodóvar disturbed and haunting foray into the horror genre?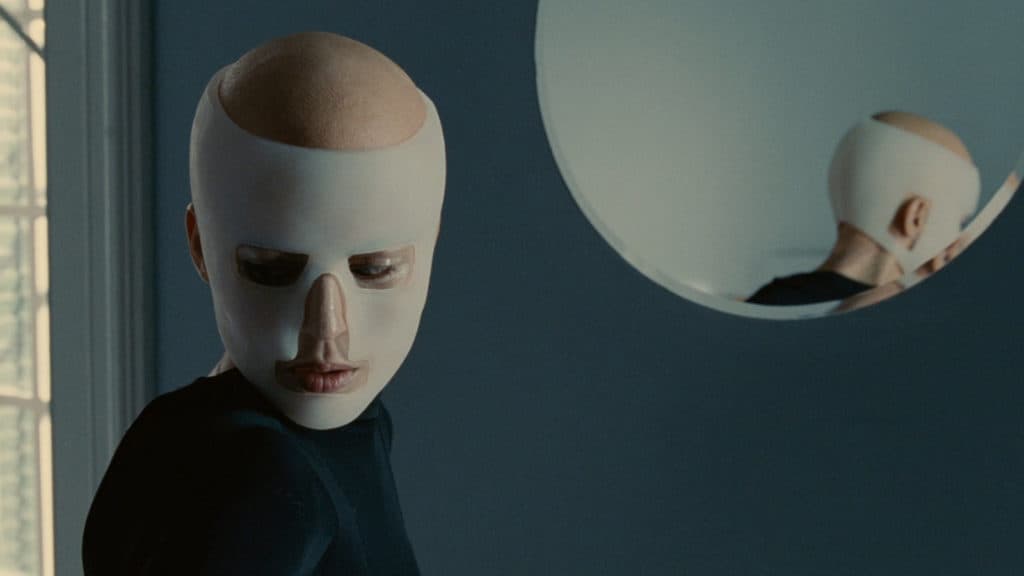 Based on Thierry Jonquet's infamous novel Tarantula, The Skin I Live In opens in the home of renowned plastic surgeon Robert Ledgard (Antonio Banderas). Although he has successfully created an artificial skin that is resistant to burns and insect bites, he is forbidden to continue his research when it is revealed that he has developed his invention through illegal transgenic experimentation on humans. Enter Vera Cruz (Elena Anaya), the young woman that Ledgard is keeping captive in his home. Despite Ledgard's best efforts to keep her safely hidden away from an increasingly suspicious and antagonistic outside world, the arrival of his housekeeper's criminal son, however, the situation soon spirals violently out of control.
Described by its director as "a horror story without screams or frights," it is perhaps better described as the slow-burning, psychological body horror film that it actually is. Although Almodóvar, who is renowned for his intimate women- and LGBTQ+-centered films, is no stranger to controversy, The Skin I Live In seems to be built from the ground up to shock and offend in the exact same way that Tomas Alfredson's Let the Right One in (2008) only a few years beforehand. Combining the epic scope of Ledgard's dark vendetta with the usual obsessions that have marked Almodóvar's decades-long career (camp, melodrama, explosive bursts of domestic violence, LGBTQ+ issues, women's interior lives), The Skin I Live In stands as a one-of-kind synthesis of the sometimes-wondrous and sometimes-horrific realities of the Human body.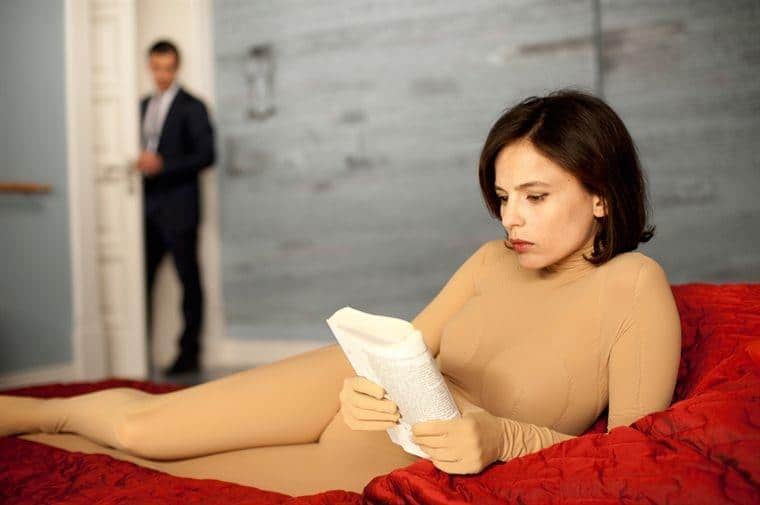 Acting as something of a spiritual successor to the French film Eyes without a Face (1960) – in which a disfigured young woman is held captive by her surgeon father who abducts the young women of France in order to give her a face transplant – The Skin I Live In only loosely draws on the novel that it is ostensibly based on: a grim set-up to the much more complicated character study that Almodóvar is actually interested in. If his earlier film Talk to Her (2002) was considered contentious because of the centrality and sympathy afforded to a male nurse that stalks, obsesses over and eventually rapes the comatose women that he is charged with caring for, this film is a grotesque escalation that is sure to deeply offend most anybody who comes across it: up to and including many of Almodóvar's most ardent past defenders, huge swaths of whom have understandably taken up arms against the central narrative conceit of this film (which I have no intention of spoiling here). Let it be said, though, that this is a tension inherent between the director and his newfound genre of choice: one that shows its effectiveness in these vituperate violations and which I found incredibly satisfying in their discordant proximity. It is not something that will work for everybody, certainly, but that a certain subset of moviegoers will be insatiably drawn towards by virtue of the unique cultural intersection it sits at.
It's easy for us in America to forget just what an exceptional actor Antonio Banderas actually is. We have, after all, only seen him in the mode of vaguely exoticized action star for decades: playing off-White heroes that have ranged from Mexican swashbucklers to Middle Eastern warriors. But much of his career has, in fact, been spent with Almodóvar: doing incredible, challenging work in Spain that far surpasses whatever pittance Hollywood has afforded itself to part with over the years. But these complex, often contradictory roles from the master of European melodramas – not just The Skin I Live In, but also Tie Me Up! Tie Me Down! (1989) and Pain & Glory (2019) as well – are the mode in which his talents have always been best utilized. He is able to sell the grief-stricken father and the smitten lover and the vengeful mad-scientist – not in the same movie, but often in the same scene or even shot. He is a chameleonic force, and is as good as he has ever been in the darkly compelling role of Ledgrad. It is fascinating to think which part of this will be more shocking to uninitiated viewers seeing this film for the first time: just how far the film is willing to go to realize its sinistral promise or just how far Banderas is willing to go to realize his character's dark potentiality.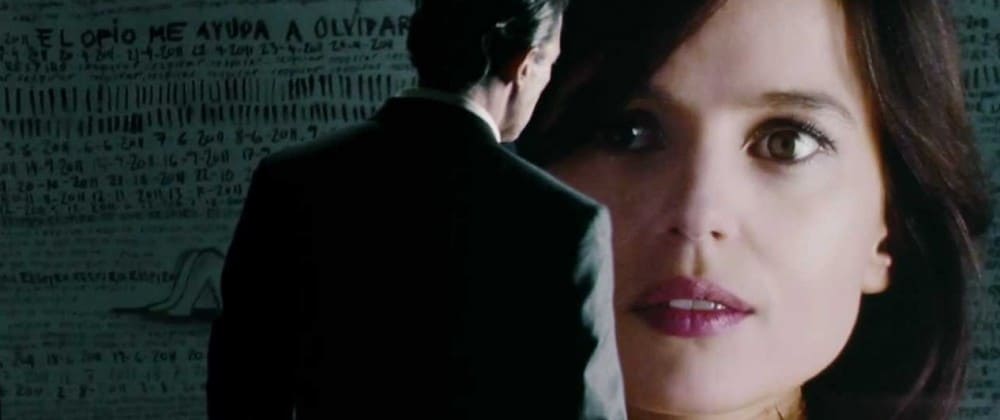 The goal here isn't to make The Skin I Live In the exception to your autumnal moviegoing experience, but a regular part of it – the first in a long and sordid string of faraway fears brought right into the shadowy confines of your living room. There is a seething world of frightful fantasies out there to explore, unrestricted by their choice in this or that language. The only question remaining is whether you are too scared to seek them out now that you know of their existence.