Jessica Alba has always been the center of attraction in most of the movies she featured, especially when we talk about: Honey, Fantastic Four: Rise of the Silver Surfer, Spy Kids: All the Time in the World, Mechanic: Resurrection, and many other interesting movies. She's a great actress, and fans worldwide love her for her beauty, smile, business mindset, charity, and good acting skills. It might be surprising to many that Jessica Alba is the richest actress. But the fact that this is a surprise is why we want to unbox her life for you. Below are ten things you don't know about the renowned actress:
She traveled a lot due to her Father's commitment to the US Air Force
In Pomona, California, On April 28, 1981, Jessica Maria Alba was Born to Catherine Louisa and Mark David Alba. Jessica has traveled extensively during her childhood due to her Father's responsibility to serve in the Air Force. His career took the family from Mississippi, Texas, Del Rio, Biloxi, and then Claremont, California, where they settled. At this time, Jessica Alba was nine years old.
She suffered different illnesses during her childhood
Growing up was a bit challenging for the actress as she was diagnosed with illnesses such as pneumonia, partially collapsed lungs, tonsillar cyst, and ruptured appendicitis. Recounting how she suffered pneumonia four to five times a year in her childhood, Jessica also had asthma since she was little. These happenings gave her family enough reasons for her to be isolated from other kids because she regularly fell ill. In an interview, the actress also said that her family migration contributed to her falling sick all the time. Despite the whole issue, she graduated from Claremont High School when she was 16 and later attended Theater Company.
She pursued her acting career at the age of 12
Like the phrase said, "Every big thing you see today started small." Like Jessica Alba, she got clinched with acting at the age of five. However, the game changed when Jessica, 11 years old, persuaded her mother to allow her to compete in the acting competition in Beverly Hills, where the prize was free acting lessons. It was in this competition that Jessica topped all contestants and got her free lessons. With the determination of this damsel, she got signed by an agent nine months after her lesson. Her first debut was in the 1994 feature Camp Nowhere, where she acted as 'Gail'—two weeks is the deadline for this role, but eventually ended up in two months after a top actress dropped out.
She got engaged on her 20th birthday
In January 2000, while filming Dark Angel, Jessica Alba started a three-year relationship with her colleague Michael Weatherly—this happened on her 20th birthday after accepting his proposal. However, the love birds didn't stay in the air for long as they ended the three-year relationship in August 2003.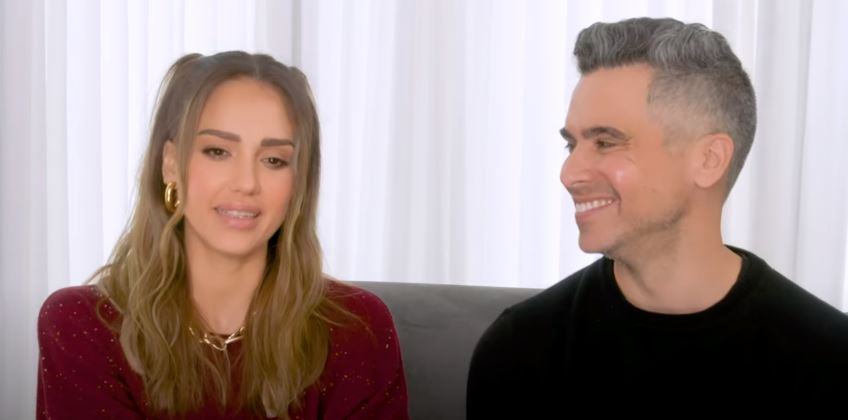 She got married in May 2008
In 2004, while filming Fantastic Four, Jessica met Cash Warren, son of actor Michael Warren. However, the two had something going for four good years, and they made it official as they married in Los Angeles in May 2008. As we speak now, they have three children. Honor Marie (girl), Haven Garner (girl), and Hayes (boy) are the names of her kids.
She turned from an actress to a businesswoman
Jessica, alongside her business partner Christopher Gavigan, founded The Honest Company, which deals with body care products. She stated the importance of providing people with safe products. The Honest Company is worth close to one billion dollars.
She is a well-known philanthropist
Due to her vibrant lifestyle, Jessica is glad to assist people and make them smile again. She donates money/relief materials to various charitable organizations to achieve this goal. One of those organizations is V-Day, which assists women who have suffered gender-based violence, and also the Children's Defense Fund, which supports children to receive education and healthcare. Aside from that, she's also part of the board of directors of Baby2Baby, a charity organization that provides children from the ages of 0-12 with diapers, clothing, and other relief materials they deserve to have a comfortable life.
She is the richest actress in the world
Jessica Alba is a successful entrepreneur and actress with a net worth of $350 million. Jessica Alba's roles in films like "Fantastic Four" and "Good Luck Chuck" have brought her the most fame as an actress. In addition, she's known in the business world for her role as a co-founder of The Honest Company, which manufactures baby and household goods. Jessica owned 5.56 million shares of The Honest Firm on the day when the company went public in May 2021. Her shares were worth $130 million before taxes when the stock first went public, trading for $23.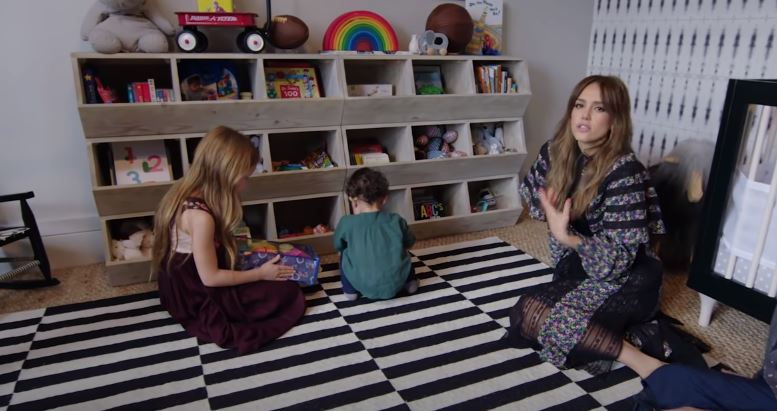 She almost quit her acting career
Many film producers, directors, and movie stars have clashes behind the scenes. And many overlook it as a norm in the film business. Here, Jessica Alba shared a situation that almost got her quitting her acting career due to a comment from a director in the movie production, Fantastic Four: Rise of the Silver Surfer. During the movie's production, the director told her to be prettier when she cries. She was worried that she couldn't live without someone dictating for her only because they paid her and thought they could control everything about her. To her, she was done with the business but later had a change of heart.
She stopped going to church even though she came from a catholic home
Being raised in a catholic home did not stop Jessica from having a voice of hers. However, at some point, she decided not to go to church because of the issues with the judgemental statement on homosexuality and woman- she made this decision because of her friend who was gay.
Tell us what's wrong with this post? How could we improve it? :)
Let us improve this post!