Born in St. Louis, Missouri, Evan Peters is best known for his work in the FX television series American Horror Story and his role as Quicksilver in the X-Men film franchise. Needless to say, he has portrayed some pretty intense and emotionally challenging characters throughout his career. The actor sells it every time, whether he's a ghost or a cult leader.
Peters began his career in 2004 with a small role in the film Clipping Adam, and since then, the roles came pouring in. Besides his work on television, Peters has appeared in several films, including Kick-Ass and Elvis & Nixon. Altogether, he's definitely one to look out for. With that in mind, check out these facts about Evan Peters.
1. It Took Him Two Years To Recover After Filming AHS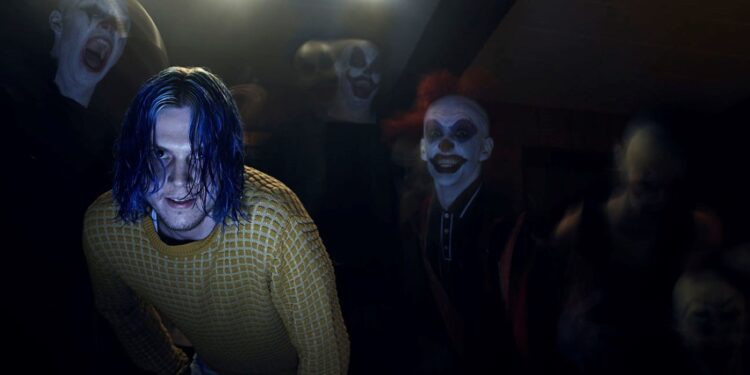 It's no secret that American Horror Story explores some pretty demented and gory storylines. So, it's safe to say that there's a lot expected of the actors involved. Even talented actors like Evan Peters are not immune to the emotional tolls that come with playing emotionally charged and unsettling characters.
In fact, it took the star two years to recover from his dark role in AHS: Cult. In an interview, he explained that the character took a heavy toll on him mentally and emotionally. He had to take a step back from acting to purge himself of that darkness.
2. He Began His Acting Career In 2004
For the most part, the star's career kicked off in the early 2000s. But it wasn't till 2004 that he got his first credited role in the 2004 drama film Clipping Adam. Soon after that, he appeared in a number of minor TV roles in the shows The Days, Phil of the Future, and Invasion.
3. He's An Animal Lover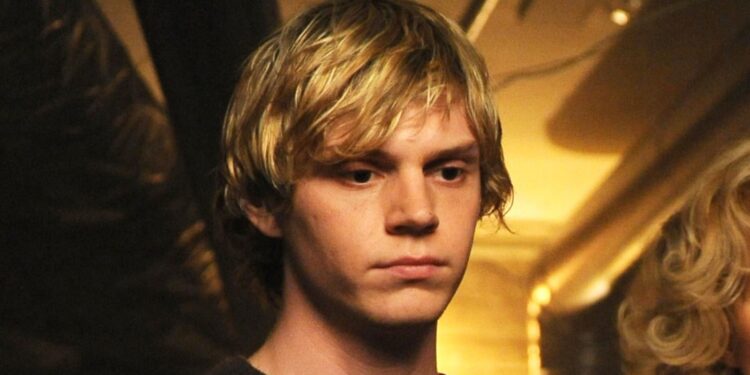 Evan Peters can be considered a certified animal lover. In fact, the star is guilty of having a soft spot for fluffy dogs. He's adopted a handful of furry friends, including one named Marlon and another named Audrey Hepburn. Altogether, his love for animals is so strong that he supports several animal welfare organizations. Even more, he frequently advocates for animal rights on social media.
4. The Actor Has An Interesting Racial Cocktail
He may be American, but Evan Peters' blood plants his ancestors in Europe many years ago. His father, Phil Peters, has English, German, and French ancestry. Then there's his mother, Julie Peters, who has Polish ancestry. In interviews, he mentioned that he's proud of his heritage and has expressed interest in learning more about his family's genealogy.
5. Evan Peters Once Dated Emma Robert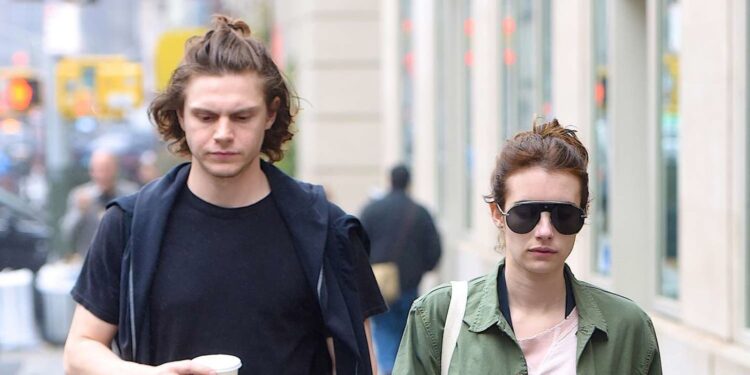 Evan Peters and Emma Roberts used to be an item back in the day. The two got together in 2012 after meeting on the set of the movie Adult World. Their relationship was a bit of a rollercoaster, as they experienced ups and downs, including public incidents that made headlines. Despite those challenges, Peters and Roberts seemed to have a strong connection. Unfortunately, their relationship eventually came to an end in 2019.
6. Evan Peters Struggled With Social Anxiety As A Child
He may be an incredibly talented actor, but he had his fair of struggles. The star admitted that he struggled with social anxiety in the past. As a child, Peters felt anxious and uncomfortable in social situations. He's been quite open about his experiences with social anxiety and how it affected his childhood. In fact, he stated that feeling like an outsider and struggling to fit in with other kids made him turn to acting as a way to connect with others.
7. He Is Presently Dating Halsey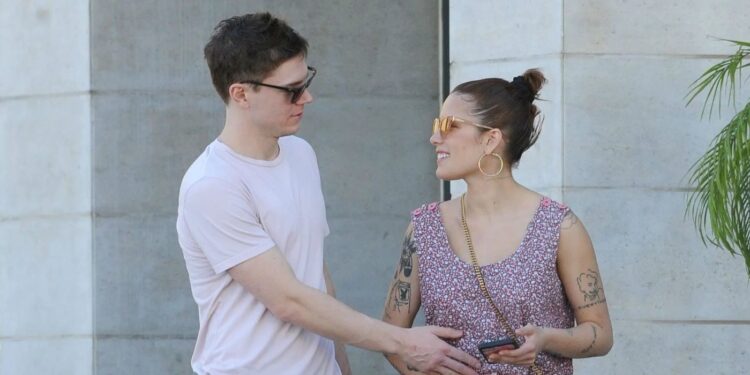 It would seem like Cupid struck again in Peters' life because he's dating again. At the moment, the star is dating singer/songwriter Halsey. The couple reportedly started dating in late 2021. For the most part, they seem to share common interests, both creatively and personally. Nevertheless, they haven't shared too much about their relationship.
8. Evan Peters Is A Big Fan Of The NFL Team St. Louis Rams
Peters was born and raised in St. Louis, Missouri, and has been a loyal fan of the Rams for as long as he can remember. He's often seen sporting the team's merchandise and cheering them on during games. In fact, when the Rams moved from St. Louis to Los Angeles in 2016, the actor expressed his disappointment. He specifically said it was like "… losing a piece of home." Despite this, he continues to support the team and hopes they succeed in the future.
9. He Has Two Siblings
Evan Peters has two siblings, and he happens to be the oldest of the trio. Not much is known about Evan's siblings, as he tends to keep his personal life private. However, in interviews, he mentioned that his siblings support his career as an actor and are close as a family.
Tell us what's wrong with this post? How could we improve it? :)
Let us improve this post!