Many people have come across the famous movie "Harry Potter," with a stellar performance from Maggie Smith, who played the role of Professor Minerva McGonagall. That said, she began her acting career in 1952 and has grown in popularity and achievement over the past years. As a fan of this great actor, we have revealed some interesting facts about this actress.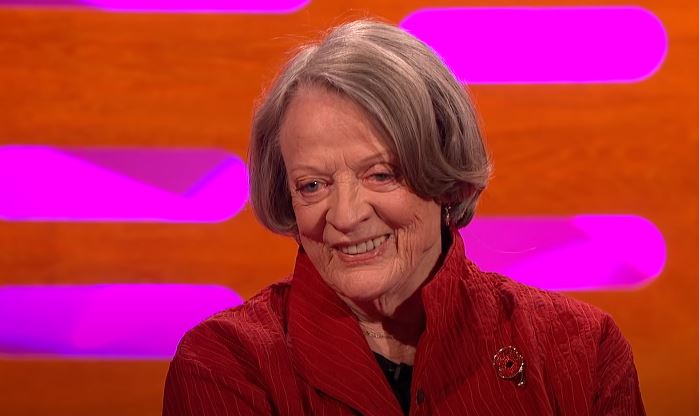 Her family never saw the light in her acting career.
On the 28th of December, 1934, Margaret Natalie Smith was born into the family of Nathaniel and Margaret Hutton Smith. Her dad was a public-health pathologist, while her mother worked as a Scottish secretary from Glasgow. Maggie's family had a passion for going to the Theater often and even had some favorite actors and actresses on their list, but they still did not see Maggie getting through the acting business. To Maggie, her story is just like the happy ending of Cinderella. She talked about an experience with her mother, who thought her face would not allow her to succeed or go far in the industry.
During the filming of Harry Potter, Maggie Smith battled Cancer.
At the age of 73, Maggie battled breast cancer. Sadly, this happened during the filming of Harry Potter, in which Maggie was portraying Professor Minerva McGonagall. Due to the medical verdict, she was asked to concentrate on her chemo and radiation therapy, but the renowned actress kept the fight going and never missed a scene one day. Her passion for the movie Harry Potter can be seen as she was committed to her role in the film and ensured that it was a reality. In 2009, it was reported that she had fully recovered from the disease and was doing her best to create awareness about her fight against cancer.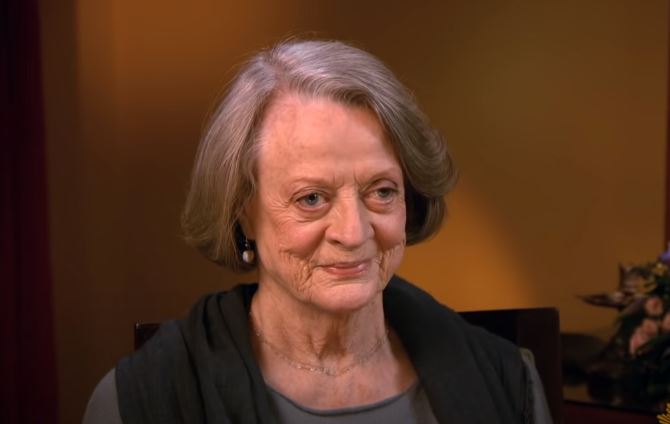 She has gotten tons of awards over her years of acting.
Acting is one thing Maggie Smith has done her best to prove. And not only did she prove it, but Maggie has bagged many awards to show that she merited it. This is the list of awards she has won: Seven BAFTAs, Four Emmy Awards, Two Academy Awards, and a Tony Award. Aside from these glorious awards, she has Five Screen Actors Guild Academy, Six Best Actress Evening Standard Theater Awards, and Three Golden Globes. Now she is a step near to joining the EGOT club. People in this group, called 'EGOT,' are those who have won every major award in their field (industry)—Maggie Smith needs a Grammy to join this club.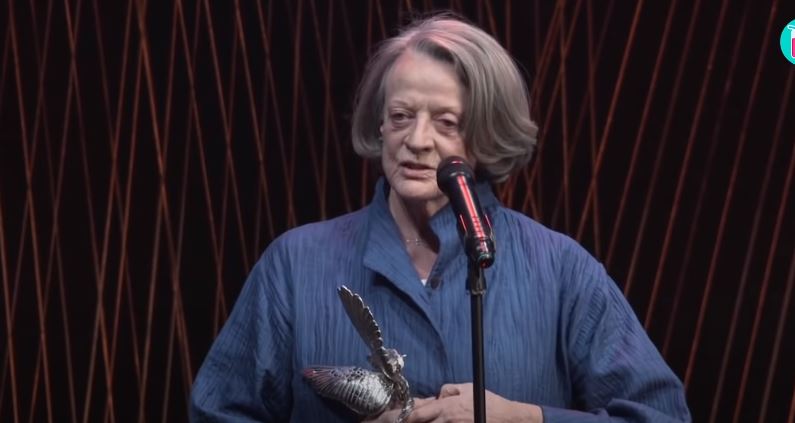 Her two sons followed her path as they became actors.
Despite the impact of criticism from Maggie's parents, she worked so hard that she gave her boys the best. During her time, she didn't get the moral support to pursue her dreams in the acting business, but in the case of her boys, she made sure she supported their dreams. Chris Larkin and Tony Stephens are the two sons of Maggie Smith that chose to follow their mother's profession. Smith made it known that she never imposed the profession on her boys but gave them the support they needed to excel.
She's also good at singing but has always kept that part calm.
Maggie Smith is a good singer who will likely win a Grammy if she focuses more on the music industry. In the acting business, we have some roles that need not just anyone but a good singer, and this is where Maggie Smith's talent excels too. New faces and West End revue are typical examples of where you'll see Maggie's talent glow. However, when asked about her pursuit of music, she remains mute.
She has always disliked Shakespeare's plays.
Maggie doesn't need an answer to this issue because she has already decided she won't be in a Shakespeare play. Even though she has been exposed to the work of the great scriptwriter quite a bit, she claims, "My career is checkered." After that, I feel like I was pigeonholed into comedy; Shakespeare is not my thing."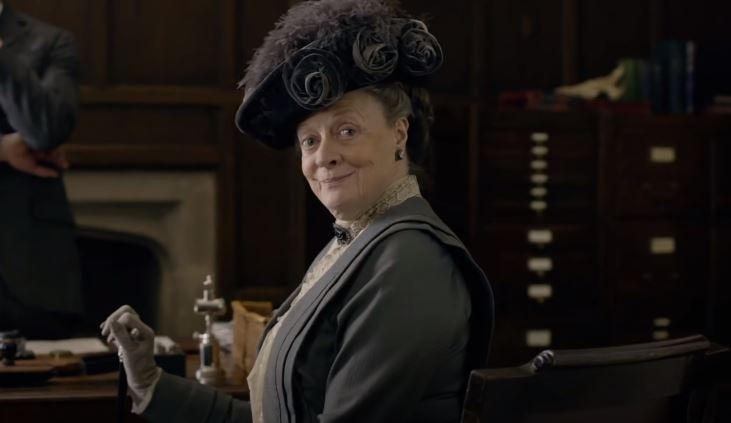 She was Honored by Queen Elizabeth II in 1989.
Her accomplishments have been acknowledged by those who are a part of her audience and those with blue blood running through their veins. In 1989, Queen Elizabeth II gave Smith the title of Dame, equivalent to the honorific Sir for men. Therefore, if you are interested in finding her real name, you could search for Dame Margaret Natalie Smith, CH, DBE.
She finds herself in Theater more than Cinema.
To say that Maggie Smith enjoys going to the movies is an understatement. But, on the other hand, it is a fact that her true love can be found elsewhere, specifically in the Theater. "It wasn't what I'll call rewarding, but I appreciate my Harry Potter and Downton Abbey job," She disclosed this information to the Evening Standards.
Her first encounter with Daniel Radcliff was not in the filming of Harry Potter.
In Harry Potter and the Philosopher's Stone, everyone remembers the sudden transformation that Professor Minerva McGonagall performed in front of the astonished students. But, on the other hand, this was not the first time Maggie collaborated with the rising star of the acting world, Daniel Radcliff. In 1999, when the film of the young wizard was only getting started, they appeared together in the BBC drama David Copperfield.
She has a unique relationship with cat pets.
It turns out that cats are not only McGonagall's symbol animal. It appears as if Maggie enjoys them too. She has mentioned that her favorite part from the first movie is the one in which she transforms into a cat and enjoys it. Additionally, she participated in a program to raise money to preserve stray cats. Famous people were asked to make unique works of art, which were then auctioned off, and the proceeds were donated to the cause.
Tell us what's wrong with this post? How could we improve it? :)
Let us improve this post!