Later this month general audiences will finally be able to watch Once Upon a Time in Hollywood (2019): a long-gestating passion-project for writer-director and elevated grindhouse auteur Quentin Tarantino that was already rapturously received at the Cannes film festival earlier this year. Depicting the filmmaker's take on the Manson Family murders during the crucial transition from the old school Hollywood studio system to the New Hollywood movement that defined the 1970s and launched the careers of a whole class of wunderkind filmmakers, Once Upon a Time in Hollywood uses its sprawling narrative, expansive cast of characters and grisly centerpiece to tell the story of an industry in flux, caught between the death of the certain past and the uncertain future.
As longtime fans of Tarantino can tell you, however, the director's movies cannot be seen in a vacuum. Informed by the history of the medium and the industry, every last one of them draws deeply from the well of the past. Pulp Fiction (1994), widely considered the masterwork of his career, is a continuation of the work earlier filmmakers already did in movies like Kiss Me Deadly (1955) and Breathless (1960). His Kill Bill (2003-2004) duology played out as an homage to rape-revenge films like I Spit on Your Grave (1978) and Japanese action flicks like Lady Snowblood (1973). Even movies like Django Unchained (2012) are nakedly as much about movies like Django (1966) and Blaxploitation movies like Shaft (1971) as they are about Jamie Foxx shooting up Southerners.
Unsurprisingly, Once Upon a Time in Hollywood is no different. It is very much about the movements, movies and music of the late 1960s. The thing is, though, that unlike Tarantino's other films, you don't have to play catchup after the fact for this one. Ahead of the film's release later this month, Tarantino has curated a list of ten movies that influenced the development of his latest feature. And any scrappy cinephile with a Netflix account or a friendly neighborhood Family Video can do their homework and be in the know when Hollywood makes its way to a theater near you.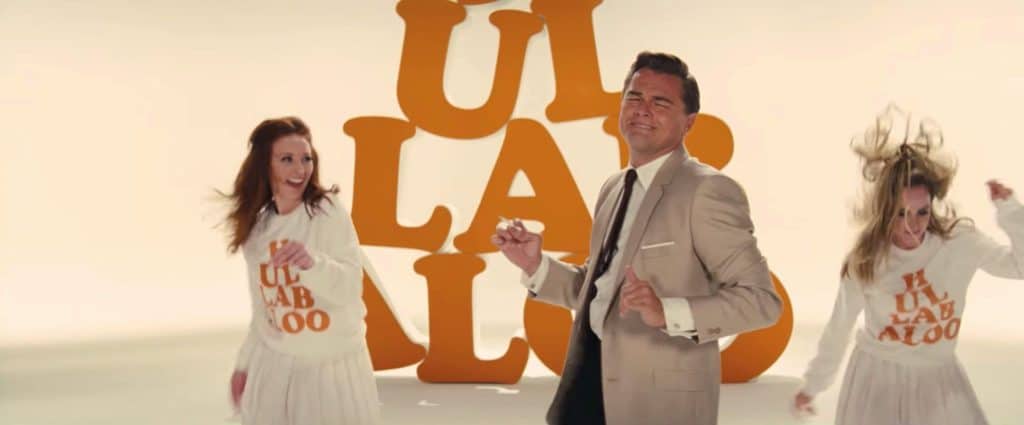 Gunman's Walk (1958) — Going into the 1960s, Hollywood was hurting bad for money. The laborious studio system was slow to adapt to the rapidly changing times after World War II and the growing throngs of Baby Boomers wanted something radically different from the movies than the movies were willing to sell them. TV was on the rise as America's preferred mode entertainment and the film industry needed to get creative if it wanted to see any new money coming into the weekly box office. Color became standardized, various widescreen formats were experimented with, action become bloodier and more brutal and even 3D reared its ugly head as a fly-by-night gimmick. Gunman's walk is an emblematic confluence of many of these experiential trends in moviemaking, and an interesting artifact in its own right for what audiences were starting to look for going into the 1960s.
Battle of the Coral Sea (1959) — One of the highlights of the Once Upon a Time in Hollywood's marketing is a brief cutaway in the trailer to one of DiCaprio's characters WWII-era war movies. Reminiscent of the climactic shootout in Tarantino's own Inglourious Basterds (2009), DiCaprio lights up a room full of Nazis with a flamethrower while shouting if anybody "ordered fried sauerkraut." It's a hilarious little aside that nevertheless sets up the kind of schlock that the character has been struggling to work in over the past decade or more — movies cast much in the mold of Battle of the Coral Sea, an American-centered WWII movie about a group of POWs captured by the Japanese in the days leading up to its titular conflict.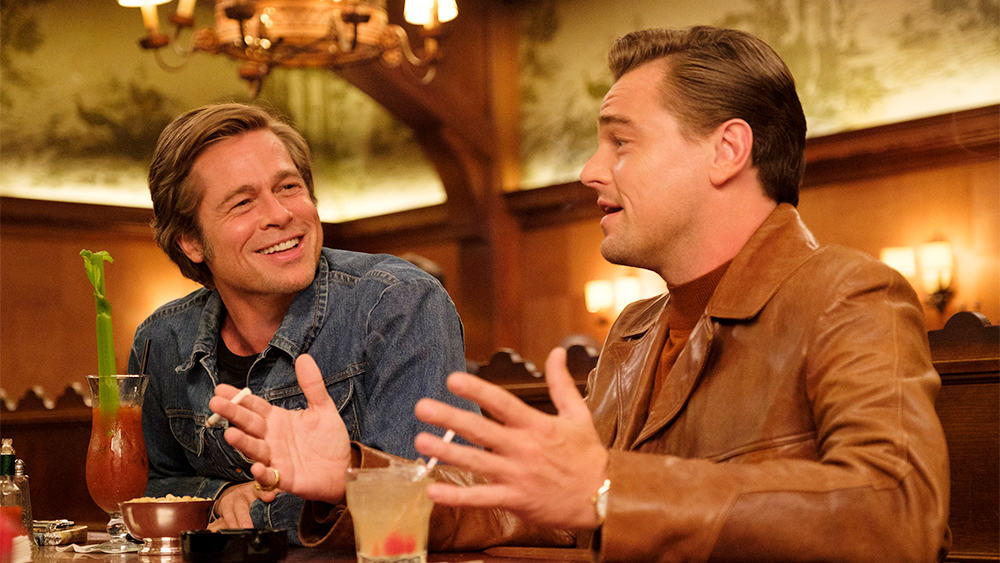 Arizona Raiders (1965) — Tarantino's never played shy about his love for Westerns. From the TV cowboy at the heart of Once Upon a Time in Hollywood to everything about Django Unchained, they have featured heavily in his films in one form or another over the years. This is perhaps most readily apparent in Arizona Raiders' lead actor, Audie Murphey, who apparently served as the model for DiCaprio's character in Hollywood. Struggling to find his place in an increasingly closed-off and unprofitable industry bucking hard against the shifting sands of time, Murphey eventually went on to be one of TVs most recognizable small-screen cowboys, prominently appearing in shows like Gunsmoke and Tumbleweed.
Hammerhead (1968) — Another obvious influence for DiCaprio's character in Once Upon a Time in Hollywood, Hammerhead is a British wartime thriller about a spy's desperate attempts to stop a criminal mastermind from stealing vital NATO secrets and turn the tides of battle against them. The comparisons to the grindhouse-adjacent war pictures DiCaprio's character is apparently known for in Hollywood are pretty obvious on their face, as is the career trajectory of the film's leading man Vince Edwards, who worked in both television and features while trying to find his footing in a fluxing, mid-century industry.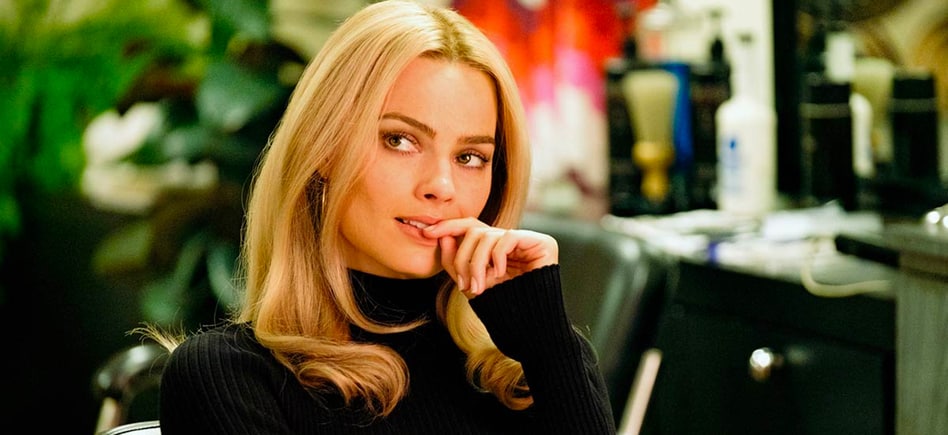 The Wrecking Crew (1968) — Unsurprising given the subject matter, one of the central characters in Once Upon a Time in Hollywood is Margot Robbie's Sharon Tate: wife of the… shall we say "complicated" … European auteur Roman Polanski and best known victim in the Manson Family murders. A struggling actress who never quite found her place in an industry that was far more interested in what her obvious sex appeal could bring to their movies' box office grosses, her short-lived career lasted for only eight years. Generally considered one of her better films, The Wrecking Crew was the last of her movies released during her lifetime, and one that makes an appearance in Tarantino's Hollywood.
Bob & Carol & Ted & Alice (1969) — The mid-to-late sixties were keenly interested in exploring the kinds of taboo subject matter that would have been unthinkable only a few years prior. But slumping ticket sales and pressures from outside of the industry made it possible for filmmakers to push back against the draconian censorship standards that defined studio-era Hollywood. And with films like The Graduate (1967) proving that these films could not just be profitable, but critically lauded as well, their successors marched boldly into more and more explicit territory. One of the best known and best regarded of these films has to be Paul Mazursky's Bob & Carol & Ted & Alice, which no doubt informed many of the sexually-charged themes and scenes surrounding Charles Manson's sex -fueled cult at the center of this new film.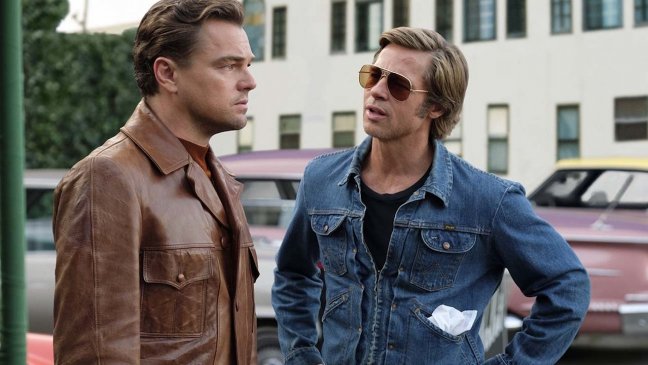 Cactus Flower (1969) — Sharing many similarities (and even crew) with the aforementioned Bob & Carol & Ted & Alice, Cactus Flower is another thoughtful exploration of sex in this uniquely transitory period of Hollywood history. Just as celebrated (although perhaps less well known) as Bob & co., the film's playful sexual antics and complicated pairings will doubtless have something to say about what we're bound to see in Once Upon a Time in Hollywood.
Easy Rider (1969) — If ever there was a movie that perfectly captured this exact moment in time on film, it was Easy Rider. Following the good-natured, drug-fueled road-trip across America of a couple of biker buddies, over the course of its lean, 95-minute runtime it documents the death of 1960s hippy optimism and the rise of 1970's jaded cynicism. The film effectively lays out its thesis right there in the tagline on top of the poster: "A man went looking for America. And couldn't find it anywhere…"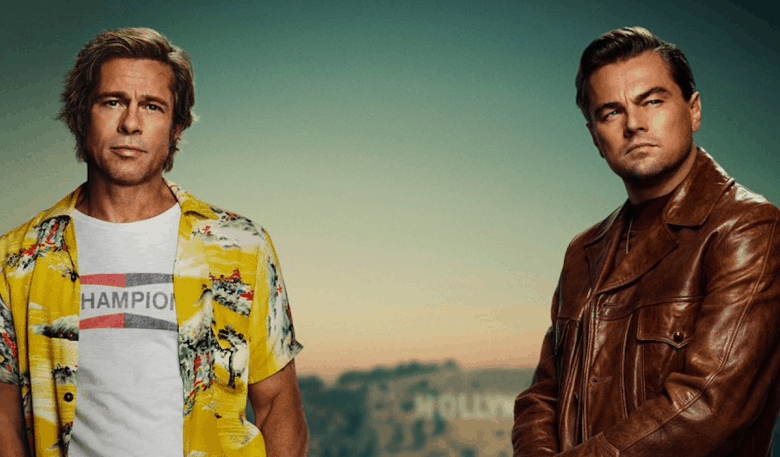 Model Shop (1969) — One of the most constant influences on Tarantino's output as a filmmaker are the films of the French New Wave, when critics-cum-creators went out in the world and learned on-the-job what it took to make great movies. One of the most accomplished of that company was Jacques Demy, whose shared-continuity and recurring characters between films make it, along with Universal's monster movies, one of the earliest examples of a cinematic universe. Although best known for the lyrical love stories Lola (1961), The Umbrellas of Cherbourg (1964) and The Young Girls of Rochefort (1967), the commendable Model Shop marks his English-language debut, which cemented his status as a world-class filmmaker.
Getting Straight (1970) — It's important to remember that the late sixties and early seventies were a tumultuous period for more than just the movies. America's youth were bucking wildly against the system put in place by their parents, and it frequently bubbled over into the streets. From Civil Rights to Vietnam, the entire generation was convulsing at once against the injustices of the world, and nowhere is that more evident than in this film about a returning graduate student who finds himself increasingly drawn to the student protests happening right in front of him.